The truth about how much Zinedine Zidane would impact Kylian Mbappé's Real Madrid future
The saga surrounding the future of Kylian Mbappé has been certainly been a long one. The Frenchman seemed to be on the cusp of finally moving to the Spanish capital, before PSG seemingly pulled the plug on the move.
Despite PSG's very best efforts, Mbappé has shunned all possibilities of signing a new deal to remain in Paris beyond next summer. However, it seems as though the Paris-based outfit are throwing up one final attempt to convince him to stay in the French capital.
Following the dismissal of Ole Gunnar Solskjaer from Manchester United, a potential domino effect seems to be potentially taking place between the Premier League side and PSG, as Mauricio Pochettino could see himself on his way to Old Trafford with Zinedine Zidane taking over the Parc de Princes.
Julien Laurens and other reporters have relayed that Zizou is a priority for the French club, should Pochettino depart, with Le Parisien stating that negotiations for a change in the PSG hot seat are already underway.
As if the blow of seeing Zidane managing another club would not be hard enough for Los Blancos fans, there is also the lingering possibility of this being the very move, that could see Kylian Mbappé extend his deal with the Ligue 1 side.
Kylian Mbappé already rejected being managed by Zinedine Zidane once
The allure of Zidane when it comes to French players is no secret, he is arguably the biggest figure in French football history, a legend and an idol in the eyes of many. We have seen time and time again, France internationals stating their desire to play under Zidane – it was something often seen any time Real were linked with French players.
However, what is the likelihood of Mbappé being tempted by PSG's alleged advances toward the Los Blancos legend? This is not the first time that Mbappé has had the possibility of playing under Zidane dangled in front of him.
When Kylian was linked with a move to Real from Monaco, during Zidane's first tenure – Madrid made a monstrous offer, one which was eventually rejected. Consider that for a moment, a young emerging star being offered the chance to play at his dream club, alongside his idol in Cristiano and under the tutelage of his legendary countryman in Zidane.
If there is anything that we have learned about Kylian Mbappé from not only that exchange, but also the one from this summer just gone – is that he makes his moves based on what he believes is best for himself.
Zinedine Zidane may not be enough to convince Kylian Mbappé
As a teenager, he rejected what looked to be the advance of a lifetime, if he feels that now at this important stage of his career that a move to Real Madrid is better for him – he will absolutely do it. We have seen him ignore public pressures from PSG, even pressures from his own family just this past summer to seal a move to Madrid.
Even recently, whilst still under the PSG banner, he openly and honestly stated his intentions to depart – knowing full well that there was potential for backlash from the club and its supporters.
Everything surrounding the potential move all depends on what Real can offer him – what success can be had, what legacy can be written and what project can be made. PSG lured huge names like Sergio Ramos and Lionel Messi to Paris, openly prompting Mbappé about that project in the press – something which still did not turn his head.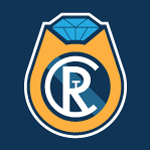 Want your voice heard? Join the The Real Champs team!
Write for us!
Whilst PSG's attempts to lure Zidane to France may very well be a ploy, they alongside everyone else should know, it may still not be enough to tempt Mbappé to commit himself to them long-term. The ball remains firmly in Mbappé's court with regards to his future.