Vinicius Jr. suffers racist abuse from Mallorca fans, LaLiga must act
Another week, another instance of racism in LaLiga. Except on this Matchday, there are two incidents (that we know of). The first occurred over the weekend in the match between Athletic Bilbao and Sevilla, in which Nico Williams was racially abused by fans. And now, Vinicius Jr. was racially abused by Mallorca fans.
The incident occurred at half-time. As Vinicius was walking back to the tunnel, Mallorca fans at the Iberostar Stadium began racist chants directed against the player.
Vini Jr. has been racially abused twice this season (again, that we know of). The first incident occurred against Barcelona in El Clasico, which is supposed to be the biggest stage of football in LaLiga. And what was LaLiga's response? Nothing. Just a letter that amounted to no discipline or accountability for the club and their fanbase. Even though Vini himself called for "severe punishment". And if we are not centering victims, what are we doing here?
Always one to let the play do the talking, Vini Jr. lit up Barcelona on the pitch and showed the fans through gestures that he heard them and won't let their racism affect him. Against Mallorca, he was equally brilliant, scoring the go-ahead goal and dancing to the crowd that had racially abused him just minutes ago. Then, he went ahead and won the penalty to make it 2-0.
LaLiga has shown it will not even do the bare minimum to stop racism
Vinicius Jr. is being hung out to dry by referees and the league in the face of awful tackles and racist abuse. We saw the same scenes play out on the pitch in terms of the rough fouls against Villareal, with the very same cowardly ref, Jose Maria Sanchez Martinez, doing nothing to stop the bloodbath. Vini did not get injured in either game, but his teammate Rodrygo Goes, another Brazilian winger, did in this recent fixture against Mallorca.
Instead, Vini, by the way, got a yellow card for getting mad when HE was the recipient of an unpunished red card-worthy challenge. Judging by the calls Jose Maria Sanchez Martinez is making, perhaps he needs an implicit bias test to assert for racism, because this is also quite ridiculous.
LaLiga is a joke. We all know it. This league does not care about player safety, and their silence against racism is enabling cowardice at its finest. These clowns will decry the European Super League and get all high-and-mighty about rich people ruining football, when they themselves are the very rich people ruining football. They are not the "good guys" to Florentino Perez's villain. If Perez is villainous, then Javier Tebas and his goons are villains with a fraction of Perez's mental capacity. At least Perez banned the racist ultras of Real Madrid. What has Tebas ever done? What has RFEF ever done? Look at how they treat women's football in Spain, too.
The silence is not good enough. The letters, not good enough. The gaslighting of Mouctar Diakhaby last season? Who can ever forget that? LaLiga is deliberately failing Black players. They do not care. They do not even try.
I am tired. We are tired. I cannot imagine how you must feel if you are Black and reading this. Many of us who watch Real Madrid and love this club have been racially abused in our own lives and have seen how little systems care about protecting athetes who are not White. What message does LaLiga send to the world when they allow one of their most visible superstars and one of their most important players to suffer racist abuse in El Clasico, in Mallorca? It shows that LaLiga does not care about racism.
If you are Vini Jr., you are treated like dirt. And therefore, if you are anyone else in the sport who is Black, you will receive the same treatment and no protection. The league is unwilling to take a stand for a superstar, and they are also unwilling to care about any other player, any youth player, or any fan. Regardless of who you are, if you are not White, LaLiga does not care about you, other than profiting off of you as they make jocular ads about football dying because of piracy.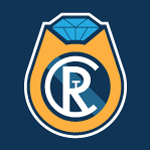 Want your voice heard? Join the The Real Champs team!
Write for us!
But football is already dead. Because these ghouls already killed it. With their racism, their bigotry, their incompetence, their greed. Football is on life support because of the wonderful players, fans, and other individuals in the sport who make it worth watching. Who keep it barely beating as LaLiga, UEFA, RFEF, FIFA, and the rest of the corrupt governing bodies suck its blood for profit – the very blood we keep circulating with our cheers.
One of the little things we ask for is to get racism out. Yet our cries fall on the ears of people who can hear us very well; they just don't give a damn.
Please do something this time. We are begging you when we should not have to beg. Because this isn't just about Real Madrid superstar Vinicius Jr. It is about Mouctar Diakhaby, Nico Williams, youth player Peter Federico, Carlos Akapo, and every other player who is a victim. We need the league to take a stand against fans, players (including Akapo's teammate Juan Cala) who commit racist acts. There needs to be sanctions. Punishments, including collective ones. We need a damn change.