Real Madrid legend says Kylian Mbappe transfer is a done deal
Real Madrid fans are preparing for the news that Kylian Mbappe is indeed a done deal, but with every report that states Mbappe is headed to the Spanish capital, there seems to be another one – usually from France – stating that Nasser Al-Khelaifi and his goons are still in talks with the player.
Nobody really believes Mbappe will stay in Paris after what transpired in the last transfer window and what has been going on all season long, with Mbappe carrying a poorly-assembled squad thrown together by Leonardo, the worst sporting director in football.
If you needed another reason to keep the faith that Real Madrid will be landing Mbappe in June, then listen to former striker Pedrag Mijatovic. The Real Madrid legend stated on El Larguero that the Mbappe transfer is "closed".
Per Mijatovic, Kylian Mbappe to Real Madrid is a done deal, based on information he has received from people within the club. And given Mijatovic's status as a legend, you would have to imagine those are indeed very well-placed individuals.
For those of you who may not be familiar with Mijatovic, he played for Los Blancos from 1996 to 1999. That may not seem like a long enough time to be a legend, but, trust me, Mijatovic made his presence felt. And as Gareth Bale and David Beckham will show you, it is not about how long a player spends in Madrid but what they accomplish that makes them a club legend.
Mijatovic scored 29 goals, was named the best foreign player in LaLiga, and came second in the Ballon d'Or vote. He won LaLiga and the Champions League as well.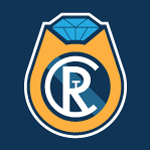 Want your voice heard? Join the The Real Champs team!
Write for us!
Mbappe, of course, can have an even bigger trophy case in Madrid. He is THE best player in the world right now, and he will be playing with legends of the future, present, and past at the Bernabeu when he joins. Because, yes, at this point with each passing statement from reporters or club heroes, Mbappe to Real is a matter of "when", not "if".