Would Real Madrid want Sergio Ramos back?
Real Madrid fans were in tears when Sergio Ramos officially left the club in the summer 2021 transfer window, joining PSG as a free agent. Ramos' departure came after months of drama at the bargaining table. Just a year before he left, it seemed like Ramos staying in Madrid was a slam dunk. It was not until a couple of months before he left that there seemed to be rumblings he could actually leave, and the reports started to get ugly.
Basically, Ramos waited to see if he could get better offers from Madrid or elsewhere, as his agent likely wanted him to do his due diligence for his final big payday. The timing of the negotiations did not favor Ramos, who suffered a serious injury and missed the rest of the 2020/21 season after trying to return too early against Chelsea. That likely made Florentino Perez less inclined to either give Ramos more money or a second year.
With David Alaba in hand as a potential replacement, Perez could not wait on Ramos. When Ramos was ready to circle back to Madrid, my sense is that he told him that it was too late, he had waited too long, and he had to keep a commitment to Alaba.
Thus, Ramos joined PSG, earning a massive payday and the two-year contract he wanted.
Months later, it seems as if Real Madrid got the much better end of the deal. Ramos is constantly injured and barely plays for PSG, whereas Los Blancos have one of the top five center backs in Europe right now in David Alaba, who can also play at left back at a world-class level. The new No. 4 in town, Alaba is already a leader and looks like he has played at the Bernabeu for a decade.
Real Madrid do not put nostalgia before winning
PSG are so disappointed with the signing that one year later, they are reportedly willing to part ways with Ramos. They know they must clean house and rebuild this summer to save their sporting project, and the 35-year-old is on the list of players who must go. It is very likely the club views Ramos as a disaster of a signing, having not known how bad his injuries looked at the time of putting pen to paper.
So it is clear that Real Madrid should not circle back and sign him as a player. Fans may ask if this is possible, and there are some nostalgic fans who would want Ramos back. After all, he was the captain and the greatest center back in this storied club's history, showing leadership and quality we may never see at the position.
But he is done at the highest level. Real Madrid think in terms of trophies, not nostalgia. If they kept Ramos, he would have played at a lower level due to injuries, and fans may have soured on him, just as some have done so to fellow legend Marcelo.
A cycle ended when Ramos went to PSG. Perez is pretty good at figuring those things out. Just as he did not ask Cristiano Ronaldo to return in 2021, he will not ask for Ramos to make a return to the Bernabeu in 2022.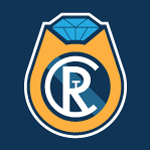 Want your voice heard? Join the The Real Champs team!
Write for us!
Now, Ramos could be welcomed back to the club with open arms as Xabi Alonso, Iker Casillas, Zinedine Zidane, Xabi Alonso, and others have. A future in the front office or on the sidelines could suit the fiery leader and footballing genius. But otherwise, Ramos is not coming back as a player. Real Madrid always move forward.