Real Madrid Transfers: Erling Haaland wants a shorter contract than you might think
Real Madrid and Manchester City are frontrunners for quite a few transfers, according to reports. The obvious one is Erling Haaland. According to more recent reports, Haaland would end up at Manchester City, but as we all know, nothing is confirmed in football until it is actually confirmed.
Real Madrid see a future of Kylian Mbappe, Erling Haaland and Vinicius Junior forming a dominant trio, terrorizing European football for the next few years, at the very least. But, according to reports, it gets a little tricky here.
Haaland, according to Cardena SER, Haaland has equal offers from Manchester City and Real Madrid, but he prefers to play in Spain. It also says that Los Blancos aren't really worried about his injuries all that much. Here's the tricky part, though: Haaland only wants a three-year contract.
Even if Haaland wants a three-year contract, Real Madrid should still go for him
Real Madrid still have Karim Benzema around, a player who is performing at the peak of his powers, and isn't showing any signs of slowing down anytime soon. However, the opportunity to get two generational talents in one window does not come around often. I'd say, that even if it is for three years, Real Madrid should go for him.
Now, here's what I feel: Real Madrid are a historic club, right? And Haaland knows the sporting project there is very special, so it could make him want to stay there for a bit longer. The aura and legacy of the club could persuade him to sign an extension, if he does end up going to Madrid this summer.
Here's the scenario where things get a little confusing. What if he doesn't decide to extend anyway, and then you're left with Mbappe, Haaland, Benzema and Vinicius Junior for at least a third of Haaland's time at the club. It's fair to assume that Benzema would take a backseat sooner or later, but if Haaland is only going to be around for three years, who's to say when Benzema actually decides to slow down?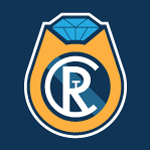 Want your voice heard? Join the The Real Champs team!
Write for us!
If Haaland is only going to stay for three years, irrespective of the team, then it may give people the thought that hey, it's fine if he goes to City for three years and then joins Real Madrid. Who's to say Barcelona's financial conditions don't improve by then? Who's to say teams like Liverpool and Bayern don't join in on the transfer saga? I really think that going for him now is the best move, even though it has its negatives. The positives far outweigh them in every aspect.