Real Madrid Transfers: Sergio Ramos considering leaving PSG
It hasn't been long since Real Madrid methodically picked PSG apart in the second half of the second leg of their Champions League tie, making them feel the real pressure of the Bernabeu and showing them that they can't buy mentality. Well, the aftermath of that was PSG players — in particular, Lionel Messi and Neymar Jr. — getting booed in their own stadium during a game against Bordeaux.
That's not really new to those who've been watching Real Madrid for a long time. But, even then, PSG's players felt the boos, and I don't think they could've handled it. I don't know if Real Madrid fans would've done the same thing had this happened to them, even though they do have an infamous reputation of doing exactly that. The gravity of the situation matters.
Either way, according to AS, former Real Madrid captain Sergio Ramos did not like the hostility one bit, and is genuinely considering leaving PSG.
It says in the report that the former Real Madrid centre-back did not appreciate the hostility towards the PSG players, and the fact that he's only played five games for the club makes it a lot worse. Ramos has been troubled with injuries for the last two seasons, and Leonardo recently said that the whole transfer didn't go exactly to plan.
Real Madrid shouldn't even consider bringing Sergio Ramos back
What did Kaka do when his stint at Real Madrid did not work? He went back to Milan. What was Eden Hazard rumored to do before the whole Chelsea-Abramovich situation? He was rumored to go back to Chelsea.
It's not new for players to go back to the clubs they had the most amount of success with, to just have a shot at rekindling the magic. Ramos, if this report is true, would want to at least consider that.
Be that as it may, I don't think Real Madrid would even entertain the possibility of Ramos coming back to the club. Yes, he is a respected figure, arguably the greatest defender of Real Madrid, just ever, but you have to be honest: This is not the same Sergio Ramos from a few years ago.
He's not the freak of nature in terms of fitness anymore. And, of course, the fact that Ramos would probably ask for a good amount of money wouldn't make sense because he probably wouldn't be able to break the partnership of Eder Militao and David Alaba.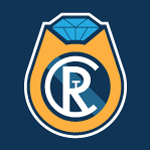 Want your voice heard? Join the The Real Champs team!
Write for us!
It's a very unfortunate scenario, but in cases like this, Florentino Perez just doesn't care about sentiment. He looks at the facts. He looks at all the possibilities, which is exactly what he did when he chose to not give Ramos a two-year contract in the summer.