Real Madrid reportedly have 100 million euro pre-agreed deal with Dortmund, Haaland
Erling Haaland and his transfer drama are making the news once again, and why not? The athlete, who is only 21 years old, is a beast in front of goal and has scored countless times since his younger days, and the Norwegian has no intention of slowing down anytime soon. He is undoubtedly the most sought-after striker in the world right now, competing with the best in his position, which is why several clubs are in a race to get his signature on their papers.
There is a positive response from his environment regarding the same, as Haaland wants to move to a club that can provide him with more prospects than Borussia Dortmund, and he will be open to a transfer in the next three months or so.
There are several offers on the table for Haaland, the most promising and lucrative of which are from Manchester City and Real Madrid, who have reportedly promised huge sums of money to him. However, it has previously been stated that Haaland prefers a criterion of things other than money to log for a club, such as a sporting project, and no club is less than the other in offering the same to him.
But then, there's a twist-presumably in Real Madrid's favour.
Real Madrid made sure they were a step ahead of the competition
While chatting on his Twitch channel, Spanish Journalist Siro Lopez said that Erling Haaland and Real Madrid had established a pre-agreement in late 2021 for the striker's transfer to the Spanish club in the coming months. According to reports, the pre-agreement is valued at roughly 100 million euros.
While things have been more intense and quick in recent months, with multiple teams eager to run for Haaland, the agreement between Real and the player, as well as Borussia Dortmund (due to the two clubs' kinship connections), remains intact and has not been compromised.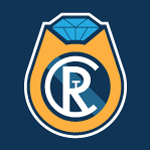 Want your voice heard? Join the The Real Champs team!
Write for us!
The youngster's 75 million euro clause is scheduled to end this summer, and with a 100 million euro pact already in place, the money should not be an issue, putting Real Madrid one step ahead of the competition for Haaland.