Why Real Madrid should be open to selling Ferland Mendy
There have numerous rumours surrounding Ferland Mendy and his future in the Spanish capital. Fabrizio Romano confirmed recently that Real Madrid has completed the signing of Antonio Rudiger as a free agent, which could be a factor for why Ferland Mendy might feel threatened for a spot in the Real Madrid squad under Carlo Ancelotti for the next season.
I am pretty sure that a lot of questions were asked in the management meeting of the club before deciding on making an offer to the German Center Back. How to manage the financials? Should we change the formation? A 3-5-2 maybe? Or a 3-4-3? Even if the club keeps the existing 4-3-3 formation, who would pair with Rudiger? Eder Militao or David Alaba? Pretty sure it was Militao who the manager would be keen to pair with the German.
The most important question of all would have been what to do with David Alaba if Eder Militao is the one chosen to pair with Antonio Rudiger. Ferland Mendy is definitely not a full back who can offer a lot in attack, at least not as much as David Alaba which might give the Austrian an edge over Mendy for a starting spot at left back under Carlo Ancelotti.
Selling Ferland Mendy can bring in a lot of money to Real Madrid
Ferland Mendy is a young and promising full back. He may not have the magician's foot to cross the ball perfectly, but if we talk about a full back that is fast and strong enough to push an attacker off the ball or to defend his team in counter-attacking scenarios, he is the man to do that job.
He is someone who can contain any winger, be it as dangerous as Mo Salah or Lionel Messi. Being just 26 years and having many years ahead of him, Real Madrid can easily sell the Frenchman for around €40 million which is quite a good deal given he is not someone Real Madrid would want to have around with David Alaba and Miguel Gutierrez available.
So any amount around €40 million would be a good deal and Real Madrid could use those funds for reinforcements in midfield as well as in attack.
Even a change of formation might not help
With Antonio Rudiger's arrival in the Spanish capital, Real Madrid will have two options for the backline. Real Madrid can either go with its existing and the very well scripted 4-3-3 or change it to a newly introduced 3-5-2.
If we assume to go with the original 4-3-3, Antonio Rudiger will be pairing with Eder Militao at the center back position leaving David Alaba as an option for Left Back. We know how dominant Real Madrid was when they had Marcelo as a starter at left back who would put in dangerous crosses for Cristiano Ronaldo and Karim Benzema to cash on.
Los Blancos has missed that recently with Ferland Mendy starting. Mendy is too good defensively and might be preferred over David Alaba when it comes to keeping up with speedy wingers, but the Frenchman is too poor when it comes to his attacking. His crossing is never on point (except for the cross against Manchester City, but let's keep that as an exception), and is definitely not a shooter as good as David Alaba (look at his goal in El Clasico). He often losses up possession in tight areas, thus breaking down a well-constructed attack by the team.
In one of my previous articles, I wrote about why Ferland Mendy must step up offensively and help Vinicius Junior, or he will be losing his starting spot soon. As things stand, it seems like the exit door will open soon. Carlo Ancelotti likes to play offensive and aggressive games. So, of course, he will not start Ferland Mendy ahead of David Alaba in any circumstances.
Now if we talk about Real Madrid playing a 3-5-2 or a 3-4-3. Many managers have tried experimenting with different positions, but no formation has ever come closer to the free-flowing football Real Madrid plays in the 4-3-3. Even if Carlo Ancelotti somehow pull this off, it will be difficult to fit Ferland Mendy in the formation.
Firstly, when a team plays a 3-5-2, it is because the full-backs are so threatening in the attack that they can easily help the team to score from an advanced position. This is something Mendy is not good at. Using David Alaba or Miguel Gutierrez in that position is what Carlo Ancelotti would prefer.
Secondly, there were a lot of talks regarding a possible switch of position for Ferland Mendy from Left Back to a Center Back, but Carlo Ancelotti decided against doing so. This might mean that the youngster is not as good to play the role of a centre back as we imagine, otherwise, why would Carlo Ancelotti not opt to play Mendy as a Center Back and Alaba as a Left Back.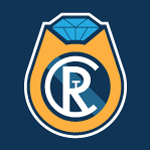 Want your voice heard? Join the The Real Champs team!
Write for us!
Apart from this, Ferland Mendy has a lot of injury issues too and has missed around 120 days this season itself. Real Madrid might look to rely on a fit David Alaba or Miguel Gutierrez than on someone with regular injuries. So, I think Real Madrid should look on to overload the full back.