Eduardo Camavinga is already a world-class midfielder
When Real Madrid signed Eduardo Camavinga for 30 million euros from Rennes in the summer transfer window, Madridistas knew they were getting a bargain. But even many fans could not have predicted how quickly Camavinga would assert himself as the highest level of football.
It is one thing to hold your own as a 16-year-old in a league match against PSG. It is another to help produce game-winning goals and secure comebacks in the Champions League against teams that have won – or are currently in the process of winning – league titles.
We first saw this game-changing ability in the Champions League from Camavinga against Serie A champions Inter Milan when Camavinga provided Rodrygo Goes with the game-winning assist as a substitute. 
But the most profound displays have been in the Champions League knockouts. Camavinga was involved in seeing out Real's 3-1 win over PSG in their first Remontada. He was also on the pitch for both wins over Chelsea, including a vital 47 minutes in the second leg at the Bernabeu. Camavinga was immense in that match, showing a coolness on the ball and an energy off it that enabled Real to push through to the semifinal. That was the match he 100 percent earned Carlo Ancelotti's trust.
Eduardo Camavinga was one of the best players on the pitch vs. Manchester City
And then on this Wednesday night against Manchester City, Camavinga did it again. He produced another display of the highest order against one of the best teams in the world – an even better team, I might add, looking at the Premier League table – with four tackles in 46 minutes and the carry that led to Karim Benzema's game-winning penalty.
Camavinga was unplayable. He made some inch-perfect tackles and was always around to recover the ball, supporting his teammates with the vaunted "KCM" off the pitch. Camavinga was as composed on the ball as he was against Chelsea, making no mistakes and keeping a cool head to draw fouls, waste time, or find ways to help his team keep possession.
An all-around star in midfield for Real Madrid, by outplaying elite teams at the end of matches in the Champions League knockouts, Camavinga proved that even though he is not a full-time starter for Los Merengues, he is already world-class.
We define world-class as meaning a player who is among the best in the world at his job. And by being a star in multiple Remontadas, fulfilling multiple obligations in these successful comebacks, Camavinaga has affirmed his status as world-class. At the age of 19.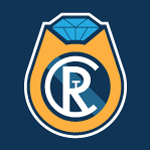 Want your voice heard? Join the The Real Champs team!
Write for us!
Forget his inexperience or his backup role. When we solely look at the quality of his performances, Camavinga is right up there with anyone in midfield in European football. He is not THE best – not at all. We are not arguing that. But he is AMONG the best. I am sure the Chelsea and Manchester City midfielders would agree – even if it is a begrudging agreement – that Camavinga stands at this level in football now. Madridistas surely recognize this, too, and are grateful for having the opportunity to watch this young man shine at the Bernabeu for the next decade.