The key trait that makes Rodrygo Goes so good
Rodrygo Goes has always been seen as a future star for Real Madrid, ever since his debut for the club as an 18-year-old. Real Madrid bought him for 45 million from Santos, and there is a reason why the club chose to invest so much in an unproven young player. They also invested a lot of time in the player, because he was always going to be a part of Real Madrid's long-term project.
For the last season and the majority of the 2021/22 season, Rodrygo has been unable to find his rhythm, due to frequent injuries and inconsistency issues, but there have always been those flashes of brilliance.
And he finally seems to have exploded as a Real Madrid star, producing immense performances in big games, in the past month or so. He has 7 goals and 3 assists in his last 11 appearances for the club, which include eight starts.
Rodrygo got to play from the right-wing in most of these games, a position from which we can't witness his best. But he has still been successful in that position, and this consistent output from the right-wing is down to one of Rodrygo's best traits.
Rodrygo's positioning has made him extremely effective from the right-wing
Rodrygo is a right-footed player with great dribbling ability, and it is natural that we can witness his best version from the left. From the right, he can beat the players in 1v1 duels using his pace, but he can only beat them on the outside and it becomes difficult for him to cut inside using his right foot and act as a ball-carrier.
This is where he relies on off-the-ball movement, instead of taking the ball into the box by himself. He usually makes a run into the box after passing the ball to the over-lapping fullback or a midfielder near him, positioning himself well for a possible cross into the box. And there have also been multiple occasions where he takes advantage of Real Madrid's numerical superiority on the left flank by making a blindsided run from the right.
And he doesn't need a lot of touches in the box to be effective. As you can observe in his territory map in the comeback win vs Sevilla last month, he took only seven touches in the box but was able to produce a goal and assist in that game. And his ball carries show how a majority of his carries are on the wide area, but we can also observe that he has that ability to make one bursting run into the box.
Rodrygo has scored a total of 9 goals this season. Out of those nine goals, seven goals are one-touch finishes, which have come from areas in and around the six-yard box. It would be unjust to call those finishes tap-ins because the quality of finishing in some of those goals is quite high, especially for the half-volleys against Inter Milan and Chelsea (yes, the goal set up by Luka Modric with an outrageous Trivela pass) in the Champions League.
And there's also one particular goal against Levante, which wasn't very significant in determining the result of the game but talks a lot about Rodrygo's ability to involve in give-and-go situations and then position himself perfectly. As we can observe in most of his goals, he positions himself exactly in the space between two defenders and drifts away from them at the time of the final delivery into the box. This has helped him create space for himself to set himself for jumps to get onto the end of high crosses, similar to what we saw in his second goal, a header, vs Manchester City. It is due to the Brazilian's goalscoring instinct that there exists a possibility of Rodrygo being used as a striker in the future.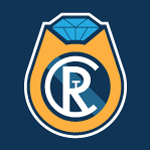 Want your voice heard? Join the The Real Champs team!
Write for us!
Positioning is a trait that has more to do with intelligence, than physicality and athleticism, which are two of Rodrygo's weaknesses. World-class off-the-ball movement is one of the main reasons why a player like Cristiano Ronaldo is still registering outstanding numbers at the age of 37. This trait will only become better with experience, and as long as Rodrygo continues to make the best use of his traits, we can see his graph going upwards.