Eden Hazard just proved he is a true Madridista with this speech (Video)
Life has not been easy for Eden Hazard since November 2019 when he was first injured in a Champions League group stage match against PSG. Since then, the 100 million euro Real Madrid signing (and with each trophy, the price technically increases, though nobody should complain) has suffered repeated ankle injuries.
He made his return against Cadiz to close the LaLiga season and looked sharp, perhaps better than ever after his surgery.
A lot has been said about Hazard by Madridistas. There have been kind words for masterclasses against Real Sociedad and others, but there have been moments of frustration, such as when he laughed with his former Chelsea teammates after the Merengues were knocked out of the Champions League in an embarrassing defeat.
But through it all, Hazard has proven that at heart, he is a true Madridista. He wanted to come here, and he wants to stay here to do something special at the club, no matter what role is in his destiny.
Don't believe him? During the celebrations on Sunday after Real Madrid's 14th Champions League victory, Hazard got emotional and his teammates rallied around him:
What a beautiful speech and what a beautiful video.
Eden Hazard has been one of football's most lovable players, whether at Lille, Chelsea, Real Madrid, or his country Belgium. He brings joy on the pitch with his skill, and we have been robbed of seeing that joy due to the injuries.
The man desperately wants to give football fans – and especially Real Madrid fans- something to talk about. Something to smile at. He wants to show us his love for the club and his love for the beautiful game.
"This year I couldn't, but next year I'm going to give everything for you."
Even if Hazard says this every year and cannot deliver, it is the thought that counts. Yes, the cold hard businessperson within almost every member of the Real Madrid fanbase looks at the other wingers, looks at his wages, and furrows their eyebrows. But the romantic in us all is stronger yet. We cannot help but be moved by this speech, by the sentiment echoed by this world-class, generational footballer.
Hopefully Hazard can get a chance to fulfill his promises to Madridistas. He was the right signing at the time, and only misfortune has prevented him from being the superstar he was at Chelsea during his time at the Santiago Bernabeu.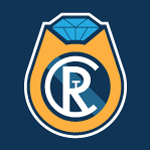 Want your voice heard? Join the The Real Champs team!
Write for us!
But the story is not over. Not yet.