Real Madrid Transfers: Addressing 3 misconceptions about Christopher Nkunku
Real Madrid won't be able to make any major signings to the attack this summer if they cannot make sales first. But assuming they are able to offload one or two of their unwanted forwards, RB Leipzig superstar Christopher Nkunku is a popular name among Madridistas.
Los Blancos have been linked to Nkunku frequently, and they were even linked to him early in the 2021/22 season when Pini Zahavi was shopping his breakout client around to the biggest clubs in Europe.
There are some fans who are worried about Nkunku. How much can he really offer? Would he be worth the big price? 
It is easy for people to spread myths about players in leagues that are not viewed as much, so let's address three misconceptions about Christopher Nkunku that have been floating around.
Notice the framing of the piece. This is not a piece advocating for Nkunku to be signed. Instead, it is a piece designed to specifically look at three concerns that are actually myths and should not be validated when taking a nuanced approach to evaluating Nkunku as a potential Real Madrid transfer target.
Christopher Nkunku is a one-season wonder
This is the one I hear the most often, and it is the easiest one to address. And that's because it is so blatantly false.
Yes, the 2021/22 season has been the best of Nkunku's career. There is no doubt about that. Specifically, it is his breakout season as a goal-scorer, as he found the back of the net 20 times. Since people who do not watch a player tend to hyperfocus on goals, I can see why there is this narrative that Nkunku suddenly became good.
The reality is that he was good for multiple seasons prior to this one; it's just that he went from "great" to "best player in the league and underrated Ballon d'Or candidate".
Nkunku was truly a breakout star from the moment he stepped foot in the Bundesliga. The 24-year-old had 5 goals, 13 assists, and 2.3 key passes per game as the man pulling the strings in his first season with RB Leipzig in 2019/20. His incredible work went under-the-radar, as the people who only care about goals hyped up Timo Werner more. Nkunku was actually the better player in, and he quite obviously is the better player now.
In 2020/21, Nkunku seemingly took a step back with just 6 assists and 6 goals, but the reality is that Leipzig did not have a top scorer for him to feed or a system that made Nkunku the focal point. Instead, he was the man doing the dirty work, actually upping his key passes to 2.5 and his fouls drawn per game to 1.8.
Nkunku did not come out of nowhere. If you did not notice his excellence before 2021/22, then please be honest and admit you were not paying close attention.
Christopher Nkunku benefits from the Bundesliga tax
I hate this idea that there is a "Bundesliga tax", because people will use this phrase to discredit any player from the league. It really is the lowest of the low and the ultimate form of disrespectful, lazy analysis to discount a player and make it seem like a league is that easy.
However, I will say that it is valid to be skeptical of how players might translate to different teams and leagues, and certain leagues ARE easier for certain skill-sets. For example, Timo Werner would never be as successful outside the Bundesliga, because he benefits so much from the pressing and space in the league. He just won't get that space anywhere else. Luka Jovic is another example of a player who benefited a lot from getting acres of space, with his teammates putting in a lot of work to help him shine.
I am not as worried about Christopher Nkunku, though. He is not someone who benefited from being fed a lot of chances or took advantage of running in behind giant spaces.
Nkunku has excelled in very different roles at RB Leipzig under different managers. He has been a primary goal-scorer, a primary creator, and a primary ball progressor. Nkunku has worn these hats and done so at an elite level.
This past season, he had 20 goals and 13 assists, meaning he was creating and scoring at the highest level, as opposed to benefiting from a system or someone else's hard work. He WAS the system. He was basically carrying Leipzig on his own at points. Further, with nearly two dribbles completed and two fouls drawn per game, you could argue he was the primary progressor. That means he was fulfilling all three roles as the main man for Leipzig.
So no, I am not worried about this "Bundesliga tax" boogeyman.
Christopher Nkunku would not fit Real Madrid
There are some fans who have weaponized Christopher Nkunku's versatility against him, stating that he would not have a positional fit at Real Madrid if he were signed.
The reality is different. Nkunku is great at so many things and plays so many positions, Real could basically fit him anywhere. He can be an all-around 9 like he was this season, he can be a left or right winger, he can be a wide midfielder, he can be a center midfielder, or he can be a number 10. Nkunku has been one of the top players in his league at each of these positions, and while that is not to say that Nkunku would be a starting left winger or center midfielder in Madrid, he can play these positions.
Realistically, Nkunku could be a long-term option at striker or on the right wing, or he could be a world-class utility playmaker much in the same vein that Isco was during his first five years at Real Madrid.
Players like Nkunku are a rare breed, and they are the most valuable of all. They are true ballers. They can excel anywhere and do so many things at a high level with very few weaknesses.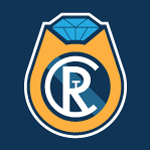 Want your voice heard? Join the The Real Champs team!
Write for us!
Seriously, go to his WhoScored profile. He has no listed weaknesses and 10 listed strengths. If you watch him play, especially this season as he is entering his prime, the tape backs that assessment up.