Real Madrid about to make first move after breaking non-aggression pact with Atletico Madrid
For 15 years, crosstown rivals Real Madrid and Atletico Madrid had a non-aggression pact that they would not poach each other's academy prospects.
That pact expired earlier this month, leading many to wonder how that would impact the relationship between the clubs and which players could make the move from Atleti to Real and vice versa.
As you may expect, the breaking of the non-aggression pact stands to hurt Atleti more than Real, simply because Los Blancos are the club with more resources and more of a track record.
And it looks like the Merengue club will indeed strike the first blow, making the first move to poach a prospect after the abandonment of the non-aggression pact.
Real Madrid are close to signing Atletico Madrid's Jesus Fortea
MARCA's Mario Cortegana reports that Real Madrid are pushing to sign Jesus Fortea, a 15-year-old right back prospect who joined Atletico Madrid in 2019 from Levante. In fact, they are on the cusp of making the transfer happen.
Born in Valencia, Fortea probably does not have a strong allegiance to Los Rojiblancos, so there isn't a true aura of betrayal here.
But from Atleti's perspective, it is a huge deal. Fortea appears ready to leave the club for Los Blancos, and as Real attempt to work this move out, Atleti may be resigned to losing one of their top prospects to their biggest rivals.
It is possible they could try to plot some revenge, too, which is where things get really interesting after the first move after the breaking of the non-aggression pact becomes a reality.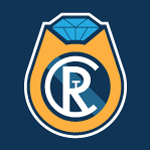 Want your voice heard? Join the The Real Champs team!
Write for us!
Fortea can be of great use to Real Madrid. Sergio Santos is the only real right back prospect in Castilla, and it is a position of great value, in that it is not easy to find right backs who can do it all. And it is an increasingly demanding position in the modern game, as the Merengue club is finding out. So if Fortea's development goes well, he could even be the right back of the future for Real. And what a sight that would be if he were to start in El Derbi one day, wearing white.