Real Madrid might finally be able to sell Mariano now
Real Madrid's depth at the striker position is a bit weird, if I am being honest. They have the best striker in the world in Karim Benzema, but after him, there is really no one else on the entire roster that could lessen the impact of the Frenchman's absence.
There are two strikers on the team apart from Benzema. One, is Mayoral – a player who is very close to a move to Getafe, which is why the club needs to sign a striker – and the second is Mariano, who has refused to leave the club until this point in time.
Well, Mariano's been adamant about fulfilling his contract at Real Madrid, but reports on Monday emerged and it was said that the Dominican Republican striker is actually pushing for a move, and that Real Madrid are very optimistic about his sale.
According to Ramon Alvarez, Real Madrid are trying to sell Mariano, and Valladolid are most interested in his signing.
The conversation from Valladolid's side is for the clubs to share his salary for the first season.
Mariano leaving would open up a spot that could be used for a striker signing
Real Madrid desperately need to sign a striker now. Even though it was just one game of the Eden Hazard experiment, I think it is very clear that the player is not the same player he was at Chelsea, and even at Chelsea, the Belgian was never a great false nine.
And, even if Hazard is able to play better than he did against Barcelona, I still don't think he'd be able to provide the goals the team would need in Benzema's absence.
Rodrygo is also not an out-and-out striker, and if Benzema ends up leaving the club, there will be an undying need for a backup striker. I think Real Madrid should look at options that are not young, because young players need minutes that the club won't be able to give to them.
Getting a 30-32-year-old who does not mind playing off the bench would be interesting, and it could genuinely give Real Madrid an option to have whenever Benzema's not available. The team won't have to rely on experiments anymore.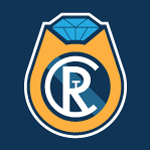 Want your voice heard? Join the The Real Champs team!
Write for us!
Also, this signing should happen irrespective of Mariano's sale. We have heard this song before, and Mariano could still end up not leaving, and even if he doesn't, the club should still look at striker options.