The club "best placed" to sign Real Madrid youngster
For some players, the pathway to Real Madrid's starting XI is actually very, very fun and inspiring. For others, not so much.
Real Madrid suffer from this thing called too many good players in one position, which is why there are multiple players that end up leaving the club every year, even the ones who are very talented.
One of those players is Antonio Blanco. Blanco played for the first team on a few occasions, particularly in 2020-21, when the team was suffering from an unimaginable injury crisis.
Blanco played as a central defensive midfielder, and made his name known among the Real Madrid fanbase.
But, he didn't play a whole lot after Real signed Eduardo Camavinga, and then it was made sure that the player had to either leave or resort to playing for Castilla when the club signed Aurelien Tchouameni for 80 million euros.
Real Madrid now have one defensive midfielder for the present, as well as one for the future, completely disregarding the need for Antonio Blanco, which is why he is leaving the club this season.
According to Revelo, Blanco is definitely going to leave this season, and Getafe are best placed to sign him. Girona are also interested.
Blanco is making the right choice by leaving Real Madrid
We all know by now that Antonio Blanco was never really considered an option for Madrid. The club recognises that he is good, but I don't think they consider him good enough to start for Real Madrid, which is why they signed Tchouameni.
Now, even if you move him up to the central midfielder spots, even there, he faces challenges from Fede Valverde and Eduardo Camavinga. Even Dani Ceballos hasn't been playing much, so for Blanco, the only option is to leave the club.
The Spaniard could choose to stay at Castilla, but that's a useless option, because he is too good for Castilla.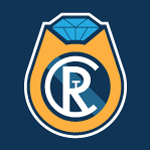 Want your voice heard? Join the The Real Champs team!
Write for us!
And when you combine it with the fact that Blanco is just never going to be a very important player for Real Madrid, there really is no need for him to stay if he is going to leave either way.