Real Madrid: Carlo Ancelotti makes the right decision for LB spot
So far, in two pre-season games, we have seen Real Madrid play with three left-backs. We've seen Ferland Mendy play there, we saw David Alaba and Antonio Rudiger also feature there for a brief period of time.
I won't lie, the Antonio Rudiger experiment was weird and unexpected. I guess pre-season is all about the weird and unexpected, but even then, it was a bit much.
Then, on Monday and Tuesday, reports started emerging about Ancelotti rotating Ferland Mendy and Antonio Rudiger at LB, and that Mendy would become a bench player. That shocked me to my core. I was thinking, "Did we really sign one of the best centre-backs in the world to play him at left-back?"
Thankfully, it's not the case.
When giving interviews after the game against Club America, Ancelotti was asked about his preferred LB choices, and he said that Ferland Mendy will remain their starting left-back, and David Alaba will only play there when Mendy has some problem.
A sigh of relief, truly.
But it still leaves me with a lot of questions. Where does Rudiger play? I know he is a centre-back, but Ancelotti also said that he doesn't want to change the centre-back pairing of Alaba and Eder Militao because it worked so well last season and brought the team so much success.
In my opinion, the blueprint of that partnership and that of Alaba-Rudiger is not that different. Both of them involve Alaba and a predominantly aggressive centre-back, who is known for his accurate gambles.
I think Rudiger, currently, is a better centre-back than Eder Militao, but when you have players with so much quality fighting for the same positions, there's bound to be a lot of rotations and a lot of different pairings.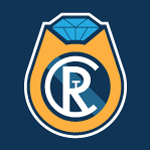 Want your voice heard? Join the The Real Champs team!
Write for us!
I am just glad Rudiger playing at LB was just a one-time thing. I also hope Ancelotti wasn't lying.