Real Madrid: UEFA will investigate Sergio Ramos' intentional yellow card against Ajax
Real Madrid center back Sergio Ramos could be facing a multi-match suspension after 'intentionally' drawing a yellow card in the first leg Champions League tie with Ajax last week. Here is why UEFA is investigating him.
The Real Madrid captain has drawn his fair share of cards in his long career in Spanish football. Ramos has received his fair share of suspensions to go along with his unruly onfield play.
After tackling Ajax forward Kasper Dolberg a little too strongly in the attacking half, Ramos was shown the yellow card which ensured he would miss the return leg the first week of March.
The governing body of UEFA is suspicious of this discipline and has resulted in disciplinary proceedings being opened against him, according to Marca. Ramos was cautioned in the 89th minute just two minutes after Marco Asensio put The Royal Whites up 2-1.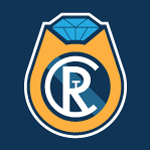 Want your voice heard? Join the The Real Champs team!
Write for us!
The captain faces a two-match ban in Champions League play and there is a very good chance that the decision is made to sit him for one match in the quarterfinal if indeed Real Madrid does advance to the next round.
According to the report, two other players – Geoffrey Kondogbia and Jesus Corona – have been handed a two-game ban for purposely earning a yellow card.
Based off of what I have seen from the reports and watching the game back, the evidence is stacked against the number four. As much as it pains me to say it, he deserves to be sat for two straight games.
He shouldn't have made such a malicious tackle at that time in the match and made it so obvious. Seriously, Sergio is one of the best actors in Spanish football! Remember his Oscar-worthy performance in the Cardiff Champions League Final against Juventus?
It's a shame such a crucial defensive player will be suspended for a competition he has always dominated, but it is what it is. Ramos just served a one-match ban in La Liga after drawing two yellow cards in the loss to Girona.
Nacho will have big shoes to fill with Sergio in the stands, however, Raphael Varane and he have built a good relationship in their many years of working together. While Sergio Ramos will be missed dearly, Nacho and Varane are more than capable.
Stay tuned to The Real Champs for more great Real Madrid coverage!