Real Madrid vs. FC Barcelona: Previewing the Copa del Rey semifinal second leg
Real Madrid knew that February was going to be an extremely difficult month and now they reach the final week of it as they prepare to take on FC Barcelona twice before going against Ajax on Wednesday next week. Here is a preview ahead of the Copa del Rey semifinal second leg.
Los Merengues know that if they are able to progress tonight, they'll be in the Final of the Copa del Rey as they take on either Real Betis or Valencia, both of whom are beatable even by this inconsistent Real Madrid side. Therefore, beating Barca in this match will be the most difficult part and the team will need to give everything they have against the favorites for tonight.
The last time the two teams met was in the first leg of the tie and Real Madrid was able to show how strong they can be as they came out with a 1-1 draw at the Camp Nou in a match where they could have easily ended up as the winning team.
However, things have not gone as well for the team recently as a loss to Girona last week has seen them go further behind in the title race. Because of that, the Copa is the only real chance that the team has of silverware this season and they'll need to put everything they have into securing the win.
"This is the semi-final of the Copa, it is the return leg, the first leg is done. It was a great game and I hope we'll see something similar tomorrow," Santiago Solari said in his pre-match press conference.
"In the second half of the first leg, we did really well, particularly the end, and when we scored that goal. We got a favorable result. We need continuity because we have been doing well. The team knows that they are doing well, they know where we need to be."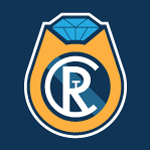 Want your voice heard? Join the The Real Champs team!
Write for us!
Solari is extremely aware that the little details will be what effect this match in the end and he'll want to make sure that the players who take the pitch tonight are 100 percent focused and prepared to deal with any surprises that come their way.
One player capable of surprising anyone at any time is Lionel Messi, who came on as a substitute in the first-leg but is now expected to start tonight as he's fully fit after his hat-trick against Sevilla during the weekend. Another person expected to play will be Ousame Dembélé who has had his fair share of problems at the Catalan club but his footballing ability should never be questioned.
As for Real Madrid, they have a few problems when it comes to injuries as Isco and Marcos Llorente are still making their way back to full fitness while players such as Brahim Diaz, Jesus Vallejo, and Mariano Diaz have not received the full trust of Solari yet and therefore are not expected to make the matchday squad either.
Los Merengues have had to deal with some drama involving Isco constantly being benched, Marcelo's massive drop in form, Bale's inability to really be a part of the team, and in general Solari's incompetence or ability to manage a team such as Real Madrid.
The squad will need to ignore all of that in the upcoming match and they'll have to fight with everything they possibly can against a Barcelona side who hasn't really been at its best but has always found a way to squeeze out a result no matter what.
At the moment, this is the closest and best chance that Real Madrid has for a trophy and even though it's considered as the least important during the season by many, it will do a lot of good for the team to be able to win a trophy that they haven't won since the 2013/2014 season when they won their 19th Copa del Rey trophy after beating Barcelona.
Stay tuned to The Real Champs for more great Real Madrid coverage!