Real Madrid: Dani Ceballos will have to 'fight for his place' at Arsenal?
Real Madrid center midfielder Dani Ceballos is understandably frustrated with his lack of playing time at Arsenal, but the most likely outcome is that he'll have to stay in London and prove himself to Mikel Arteta.
Ever since stepping into the manager's seat at the Emirates, Mikel Arteta has breathed new life into Arsenal, who have shown far more quality and fight than they did under Unai Emery. But not every player has benefited from the switch, as Real Madrid center midfielder Dani Ceballos has still found it difficult to receive regular playing time.
Ceballos' move to the squad's periphery took place before Arteta took charge, as the former Real Betis star has never appeared in a game since a Nov. 2 draw with Wolves. In that match, Ceballos completed over 90 percent of his passes and played well across the 90 minutes.
The Real loanee reportedly wants his loan at Arsenal terminated this winter so that he can find a new club. Ceballos wants to receive playing time so he can show the Spanish national team that he deserves a spot in the upcoming squad for the 2020 European Championships. Valencia look like an early favorite if he were somehow able to get this loan terminated.
But Arteta spoke succinctly about Ceballos' situation, since it's extremely unlikely for Arsenal to allow this loan to be ended early, no matter how far out of the lineup he seems to be.
By saying he "heard about those things" after a conversation with Ceballos, Arteta essentially confirms the rumors of the midfielder's discontent with his current situation in North London. And again, it's hard to blame him; he's only played 664 minutes in the Premier League thus far.
However, Arteta's advice to Ceballos is clear. He needs to focus on getting at 100 percent and proving to the new manager that he has a place in the squad. Ceballos needs to show his technical quality, creativity, vision, and skills on the ball. These were the traits that made him a coveted loan option for Arsenal in the first place, and while he may not be the best stylistic fit for Arsenal right now, he has to make the most out of this situation.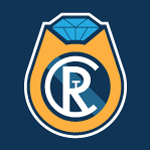 Want your voice heard? Join the The Real Champs team!
Write for us!
Ideally, Ceballos would get what he wants, but that's nearly impossible to envision. For now, Ceballos has to, as Arteta said, "fight for his place" and consider anything else a stroke of fortune.