Real Madrid: Here's what Jadon Sancho could bring to the team
Real Madrid will target more world-class attacking player in the 2020 summer transfer window, and Borussia Dortmund playmaker Jadon Sancho could be their best option.
Last summer, Real Madrid signed one of the best players in the world, inking Eden Hazard to a deal worth more than 100 million euros after he led Chelsea to a Europa League title and a return to Champions League football in 2019-2020.
Hazard finished his final season at Chelsea with 16 goals and 15 assists, setting career highs in the Premier League for goal contributions on his way out.
But you know who else had at least 12 goals and 12 assists as a teenager in his first season as a regular starter? Jadon Sancho.
There are similarities to Sancho's game and Hazard's game, but Sancho is an even more exciting player who has become lethally efficient in front of goal. After Dortmund nearly botched their relationship with Sancho at the beginning of the season, Sancho turned up the heat and added new levels to his game as a decision-maker and finisher.
Sancho will be one of the best players available this summer. And if Kylian Mbappe, as fully expected, isn't made available by PSG this window, then Sancho could be Real Madrid's top option when it comes to upgrading their attack.
Real Madrid need goals. That much is clear. They can no longer head into yet another season with Karim Benzema as their only true scoring threat, as he was the only player on Los Blancos with more than five goals in La Liga.
A center back, Sergio Ramos, was second in the team in scoring with exactly five goals.
In 2019-2020, Sancho set career highs with 14 goals and 15 assists despite only playing 1,807 minutes. He was one of the most efficient players in all of Europe and, in all honesty, had a better 2019-2020 campaign than Mbappe.
Sancho isn't the pure goal-scorer that Mbappe or Erling Haaland are, but he is a versatile wide forward who can start as a left winger or right winger.
At Dortmund, he's been at his most devastating on the right. Since Hazard and Vinicius Junior have excelled on the left, the right wing is Real Madrid's biggest hole. Gareth Bale will almost certainly leave, and Sancho will be a much more explosive and mentally positive option than the aging, disillusioned Bale.
Last season, Sancho led the Bundesliga with a whopping 1.44 goals and assists per 90 minutes, subtracting penalty goals. For comparison's sake, Lionel Messi was La Liga's leader with 1.33, and Kylian Mbappe averaged 1.37 to lead Ligue 1. (Stat via FBRef.com.)
The Bundesliga has the most goals of any league, and Dortmund's playing style is conducive to a lot of goals scored (and allowed). But it is still incredibly impressive to see where Sancho ranked in scoring and assisting efficiency.
Sancho brings an end product, in addition to his exciting dribbling skills. He's also a great ball-carrier into the opposition area and primary playmaker. The former Manchester City man can do it all. His football IQ is simply off-the-charts, and it's so easy for defenders to struggle to cope with his movement. The link-up play between Sancho and Achraf Hakimi on the right flank was beyond ridiculous. Imagine them together at Real Madrid with Sancho also swapping flanks with Hazard or Vinicius or combining with Karim Benzema and Isco.
Here are some more stats to consider. Despite being a wide playmaker, Sancho averages more than 50 passes per game. And despite averaging 2.3 key passes per game with 14 total assists, he completes nearly 85% of his passes. Those are jaw-dropping numbers for a playmaker. As you'd expect, no player in the Bundesliga had more passes into the penalty area than Sancho.
In addition to his passing, Sancho can carry an attack with his dribbling. No player won more total dribbles than Sancho, who, per WhoScored.com, averaged 2.6 dribbles per game.
And of course, he can finish. His percentage of shots on target was higher than Robert Lewandowski, Timo Werner, and Serge Gnabry, who were comparable in their goal-scoring numbers to Sancho's 12.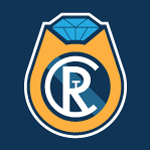 Want your voice heard? Join the The Real Champs team!
Write for us!
The man can do it all. That's what he would bring to the table for Real Madrid. Sancho can take defenders on, find the killer pass, wreak havoc off the ball with his sublime tactical intelligent, and finish any chance that comes his way. He is a complete attacker.