Real Madrid: What to expect from Andriy Lunin in the 2020-2021 season
Ukrainian goalkeeper Andriy Lunin returns to Real Madrid after spending two seasons on loan.
Real Madrid welcome their 21-year-old Ukrainian goalkeeper Andriy Lunin after sending him to three different clubs across two seasons. He will be assigned the No. 13 jersey upon his arrival, previously worn by Thibaut Courtois. The Belgian will take the No. 1 jersey from the coming season.
The case of Andriy Lunin is curious. Real Madrid made a horrible decision by sending him to two clubs where he barely got any opportunities to showcase his prowess. The stints at both Leganés and Real Valladolid were disappointing, not because he performed below the expectations, but because he didn't get a lot of minutes under his belt.
At Leganés, he managed a paltry seven appearances. For someone who made the jump to one of the top five leagues in Europe from the Ukrainian Premier League, being afforded fewer chances hinders the development to some extent.
His first year in Spain was a huge failure, following which Real Madrid decided to loan him out to Real Valladolid, a club in which Ronaldo Nazário owns shares. Given Ronaldo's relations with Real Madrid (having been a player for Los Blancos during the Galácticos era), Lunin's entourage was highly optimistic of the player emerging into of the best young goalkeepers in Europe's top five leagues, elevating his game to the next level.
Andriy Lunin will be Real Madrid's backup goalkeeper
However, that was not meant to be. Lunin managed a mere two appearances in half a season. After eighteen months and nine appearances, Lunin was sent to La Liga SmartBank (Segunda División) in January 2020 to Real Oviedo. Real Madrid were forced to play their card, but many saw this as a step down for a keeper who won the FIFA U-20 World Cup with Ukraine in 2019. He was the best goalkeeper in the tournament, on a completely different level than the other U-20 goalkeepers.
With Real Oviedo, Lunin's fortunes changed dramatically. He made twenty appearances in the Segunda División, helping Real Oviedo battle relegation. In the end, Lunin's heroics propelled Oviedo to 15th position (53 points), just three points clear of 20th placed Numancia.
Come Sept. 13th, Lunin will make the bench for the first matchday of the new league season. Who knows, he might even start the match. So what should Madridistas expect from this young, exciting goalkeeper?
It's evident that Lunin will not be displacing Courtois as the first-choice goalkeeper between the sticks. The Belgian enjoyed one of his best seasons in goal in 2019-20, becoming the first Real Madrid to win the Zamora Trophy since Iker Casillas won it for the 2007-08 season.
Lunin could, however, start some La Liga fixtures. Zidane could use Lunin's skills against teams that pose a relatively lower threat. It also goes without saying that Lunin would be the go-to-goalkeeper for Copa del Rey and likely the Spanish Supercup.
Andriy Lunin's composure is a big plus
Let's talk about Lunin's game in brief. At 6′ 4″, Lunin is a lanky goalkeeper whose athleticism helps him make acrobatic saves. His reflexes are cat-like, while he can also use the fists to good effect to punch the ball out of the danger zones. He is a calm customer in situations where the momentum is with the opposition, and they are hurling everything at you. Composure is really vital if you want to become a good goalkeeper, and Lunin brings that with him in abundance.
As good as Lunin already is at 21, he is still an unfinished article who needs a lot of refinement to become one of the best goalkeepers in the world. He needs to work on his distribution skills and find a way to develop a better positional sense. With age by his side, we can expect Lunin to become one of the best keepers in the world in a few years.
It is difficult to apprehend what Zinedine Zidane thinks of the young keeper. We haven't heard much from Zidane, but we should come to know about Lunin's role within the squad in the coming days.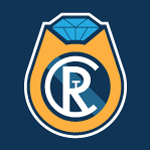 Want your voice heard? Join the The Real Champs team!
Write for us!
The fact that Zidane chose to recall Lunin to become the second-choice goalkeeper somewhat instills a notion that the manager regards the young keeper highly. However, only time can tell what is brewing at the club regarding Lunin's present and future with Real Madrid. But we can rest assured about one thing, and that's that Andriy Lunin has everything needed to excel at the biggest club in the world, and he can start building his Blanco legacy when the upcoming season commences.