Real Madrid: Casemiro can be La Liga's best player if Lionel Messi leaves
If Lionel Messi leaves Barcelona, Real Madrid defensive midfielder Casemiro could be La Liga's best player.
Lionel Messi has said he wants to leave Barcelona. The Argentine is not happy with the situation. Messi is frustrated with the issues surrounding the club. Messi is also upset over Barcelona's front office over leaked reports that made Messi responsible for the sacking of Ernesto Valverde.
On top of that, Messi has had conflicts with Quique Setien, who was fired after the gruesome 8-2 loss to Bayern Munich in the Champions League quarterfinals in Lisbon. It has been reported that Messi's father, Jorge Messi is in Barcelona to discuss Lionel Messi's future with Barcelona or any other club. Lionel Messi did not show up to Barcelona's first pre-training session and first coronavirus testing session. All in all, Messi just does not want to be at Barcelona anymore.
We, at The Real Champs will continue to monitor Lionel Messi's situation. Perhaps, this just may the break Real Madrid needed to dominate the league for years to come.
There is one player on Real Madrid's squad that does not get as much recognition, and that is Casemiro. If Sergio Ramos was not on Real Madrid, then Casemiro's importance would be enlarged. The Brazilian midfielder has demonstrated his significance to Zinedine Zidane and is a pioneer across the La Liga in several defensive statistics. Casemiro is Real Madrid's destroyer.
Casemiro led La Liga in several statistics last season
The gladiator who must overcome challenges from all over the field as the opposition attacks make their way towards Real Madrid's' goal. Without Casemiro, Real Madrid are mostly in disarray. Casemiro's tackling performance is especially prominent. In the 23 matchdays this season (of which he has played 21 games), he has 96 attempts, 20 more than the next player in the list. An impressive 66.2% (49) of these have been completed successfully.
2019/2020 Casemiro Statistics:
Pressures: 635
Successful Pressures: 219 or 36.2%
Interceptions: 74 (1st in La Liga)
Recoveries: 490
Tackles:112 (1st in La Liga)
Tackles Won: 75 (1st in La Liga)
Fouls Conceded: 87 (2nd in La Liga)
Statistics from FBref.com
According to the statistics above, there is not a central defensive midfielder that can dominate like Casemiro. The only player that comes close to him is Sergio Busquets. A younger option is Joshua Kimmich. He fully made the switch from full-back to defensive midfielder in Hansi Flick's system over at Bayern Munich. However, Casemiro only being 28 does not make Kimmich's case better to become the best in the world. Kimmich will have to remain in Casemiro's shadow for quite some time as Casemiro is slowly entering his prime at Real Madrid.
Casemiro is a defensive midfielder who cannot be underestimated as an attacker. He chipped in four goals and three assists this season to snatch the La Liga from Barcelona. Again, the difference should not go unmarked. Everyone remembers his rocket of a goal in the Champions League in Cardiff. Defensive midfielders can be called on to attack with the back line defending. With Casemiro on the pitch, Real Madrid have flourished. His contribution should not go unmarked as a defender or attacking player.
In conclusion, the performances from Casemiro will continue to get better. His statistics year by year have improved. Casemiro is averaging 2.7 tackles, 1.9 interceptions, and 1.9 clearances per game. That is already a lot of action for the Brazilian. He is coming off his best season, but Real Madrid fans believe they might be in for a party next season.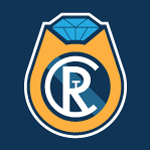 Want your voice heard? Join the The Real Champs team!
Write for us!
If Lionel Messi does indeed leave Barcelona, Casemiro has a very good chance to claim the title of being the best player in the league. His statistics both on the offensive and defensive sides are exemplary. Best of all him being only 28 just tells the fans of Real Madrid that more Brazilian spice is yet to be seen at the Estadio Santiago Bernabeu.