Real Madrid Transfers: Gareth Bale is an alternative for Manchester United
Real Madrid right winger Gareth Bale won't be easy to sell this summer, but perhaps Los Blancos can work something out with Manchester United.
In the 2020 summer transfer window, Manchester United have done whatever they could to sign Borussia Dortmund superstar Jadon Sancho, who has emerged as one of the absolute best players in Europe during his last two seasons in the Bundesliga. Real Madrid were linked to Sancho at one point, but he is on their radar anymore due to cost and a priority on goal-scoring forwards.
Likewise, Dortmund have remained firm on their asking price, since they don't need to sell Sancho this summer for any less than the 120 million euros they want. And now, the Telegraph's Mike McGrath reports that a Sancho, Manchester United deal is now "in doubt" due to BVB's unwavering demands.
The Telegraph notes the Red Devils have three veteran options they can target as alternatives. Ivan Perisic will not head to Bayern Munich permanently due to Inter Milan's insistence on a 15 million euro fee. Douglas Costa of Juventus is another talented option, though he is prone to injury. And Gareth Bale is the third name mentioned on the list.
Real Madrid are desperate to offload Bale's high wages, but no team is willing to take them on fully. So in order to facilitate a deal, Real must absorb potentially half of the Wales international's salary. There have even been rumors of Real releasing him outright.
Manchester United's interest in Gareth Bale would be ideal for Real Madrid
Bale has not scored in La Liga since bagging a brace against Villarreal in September of last year, and he's been in poor form for Real Madrid. Although Bale likes the city and intends to earn every penny on the contract the club gave him, his best football would clearly be with another team. The ship has sailed on Bale succeeding at Real.
So for Los Blancos, Manchester United showing interest would be excellent. This isn't the first time they have been linked to Bale, but we've yet to see any serious indications that Ed Woodward and Co. are pursuing the former Tottenham star.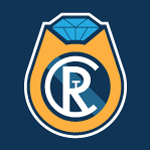 Want your voice heard? Join the The Real Champs team!
Write for us!
Bale, when healthy and in a rhythm, can be an effective player, but he needs a change in scenery. Manchester United would probably be more interested in a loan deal than a permanent transfer for Bale, but that would still work for Real and probably for Bale. He just wants to play and get paid, Real just want to save some money and move on from someone who isn't helping.