Real Madrid forward refuses to take transfer to Qatar
Real Madrid need to make some more sales this summer, and they are still trying to transfer four forwards before the window closes in early October.
Achraf Hakimi, Oscar Rodriguez, and James Rodriguez have been the three most notable players sold by Real Madrid in the summer 2020 transfer window thus far. Gareth Bale and Sergio Reguilon both seem close to moving, with Manchester United heavily rumored.
But aside from Bale, there are still three more Real Madrid forwards who could be sold before the window closes within a month. Mariano Diaz is the third-string striker and has no future with the club. It has been difficult to move his salary, but he could be sold or loaned. Borja Mayoral has been linked to a few clubs in Europe, but, likewise, negotiations for his transfer have plodded along.
Mayoral and Mariano are the two secondary priorities behind Bale in terms of sales or loans this year, but Lucas Vazquez is one final attacking player who could move teams.
Real Madrid aren't desperate to sell Vazquez – far from it. Zinedine Zidane still values the player, and Vazquez's willingness to play defense makes him more likely to stay than not. But since Vazquez is so far below the pecking order with Marco Asensio and Rodrygo Goes sealing duties at right winger, Real would be willing to allow him to leave if he is interested.
Lucas Vazquez always dedicates himself to helping Real Madrid win
So far, Vazquez has only one concrete offer from Qatar, and there were rumblings that the 28-year-old could consider a move with one year left on his contract.
However, to nobody's surprise, Javi Herraez has reported on El Larguero that Vazquez has rejected this transfer proposal from Qatar and would prefer to stay at Real Madrid.
Vazquez's dedication and love for Los Blancos is clear to everyone who has followed the team closely. He is the ultimate team player, willing to defend, fight, take penalties, run, or do whatever else it takes to help his team win. Vazquez never complains and is always there when Zinedine Zidane needs him.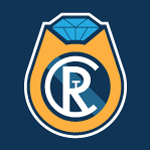 Want your voice heard? Join the The Real Champs team!
Write for us!
The money from a transfer to Qatar would have helped Real this summer, but any transfer is Vazquez's decision. Zidane likes him, the club may prefer the money, but it all comes down to Vazquez. It would be harsh for the club to push out a player who has grown up with Real Madrid and won trophies with his tireless work ethic as a nice squad player.