Real Madrid: Three Real Madrid players who deserved higher FIFA 21 ratings
Electronics Arts (EA) is bringing up the brand new FIFA21 in October 2020. On 10th September they revealed the player rating cards for the upcoming game. Let's see which Real Madrid player's ratings are not up to the mark.
FIFA is one of the most popular games in the video game world. In recent years, this game has evolved in many ways with graphics, gameplay, online, and their sales hitting new peaks every calendar year. With success comes criticism, however.
FIFA often faces criticism regarding the rating of the players and fans don't like to see their favorite stars underrated in the game.
In this year's edition, nine players made it into the top 100 lists. But this year it's the same situation for Madridistas. The rating of our favorite Real Madrid players is low compared to some players who were not up to the mark last season.
Here, I will name the three Real Madrid players who deserve a higher rating based on their performances during the league winning campaign.
Sergio Ramos
The club captain Sergio Ramos got an overall rating of 89 in this new edition of FIFA. Ramos has been delivering staggering performances week after week and he hardly lacks a quality game on the pitch.
Nevertheless, he is the most consistent defender of this decade. Last season, this Los Blancos side conceded the least goals in Europe's top five leagues. To see him rated below any other defender is not acceptable for Madridistas or anyone with any knowledge of football.
Ramos is ranked 13th in the FIFA rating for this season and is the second in the defenders list. Ramos is ranked behind Virgil van Dijk of Liverpool who is often compared with Ramos.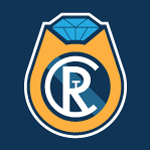 Want your voice heard? Join the The Real Champs team!
Write for us!
In categories like defending, FIFA says Van Dijk is ahead of Ramos which is, of course, imprecise and anyone would agree to this point not being biased here. Both of them almost won the same number of trophies and were astonishing in their respective leagues, but Ramos was on top of the game and more consistent.
I feel Ramos should have gotten an overall of 91 at least for his commitment and consistency in recent years. These things matter for gamers and Madridistas alike. Even with the age factor, Ramos should be at the top of this position. Come on EA! Put some respect on the man's name.
Thibaut Courtois
The Belgian keeper Thibaut Courtois got an overall rating of 89 in FIFA 21. After a horrible first season with Los Blancos, the Belgian showed why he was brought to play at this huge club.
Courtois managed to keep 18 clean sheets in 34 games in La Liga and grabbed the Zamora Trophy for his performances. As I said earlier, Real conceded the fewest goals in Europe's top five leagues in which Courtois played a vital role.
Comparing his rating with other keepers, I feel it is an injustice for him to be ranked so low here. His overall ranking is 18th and fifth on the goalkeepers list after Jan Oblak, Marc-André ter Stegen, Allison, and Manuel Neuer. Comparing him with Ter Stegen – who has an overall rating of 90 – is wrong after what happened.
Ter Stegen conceded 36 goals whereas Courtois only 20 in the last La Liga season. No doubt La Liga has the best goalkeepers, Jan Oblak and Ter stegen always deliver staggering performances no matter how their respective teams. Courtois should have received a 91 for the number of clean sheets he had.
Raphaël Varane
Real Madrid is blessed with the backline they have and Raphaël Varane is an important piece to that. The World Cup winner received an overall rating of 86. It's not a surprise that the French defender got low ratings here. Varane is one of the most underrated players in the last decade and he deserves recognition after he won the Champions League four times.
With Ramos, Varane's consistency is always present and this duo is quite unbreakable. Varane had just one bad game in the absence of Ramos against Man City, could that be the reason his rating is so low?
If one game bad game decides this, then many top-rated players don't deserve the place they are in. Varane has not passed 86 overall in all these years it's not fair for the French lad. Well, Varane deserves at least an overall of 88.
EA should look should into this, not only for some Real Madrid players, but they messed up with others too. For example, Jadon Sancho's pace is 83 whereas Cristiano Ronaldo's physicality is 77. Really EA!?
Some Real Madrid players like Fede Valverde and Ferland Mendy deserve a place in the top 100 since they played such a vital role for Zidane's squad last season. Well, in the end, I'll say FIFA 21 has not been too kind.
Stay tuned to The Real Champs for more Real Madrid coverage.