Real Madrid: About Zinedine Zidane's substitution policy
Real Madrid struggled to get the offense going in its first match of the league campaign. Manager Zinedine Zidane never seemed to have the answer that would've broken the deadlock neither tactically nor with players off the bench.
The starting lineup for the defending league champions when they traveled north to San Sebastian this weekend looked very different than many would have expected. Casemiro did not start and Rodrygo Goes started on the right-wing with Gareth Bale now out on loan.
The problem wasn't starting Vinicius Junior, Rodrygo, and the former Sociedad man Martin Odegaard. The problem was that the young players were unable to make an impact.
Now, I am not lumping Odegaard into this. Although Martin lost three of his four duels, he made two key passes, and his ability to split the lines of the defense and sit down in space is uncanny. He wants to create for his teammates and he is an expert in the art of the give-and-go.
Once he gets in a groove with Karim Benzema, Odegaard I think could rack up double digit assists this year.
Now, back to Vini and Rodrygo. The thought of the two Brazilian starlets starting an important game on the forward line together is a Madridistas' fantasy, but the fantasy did not turn out as planned.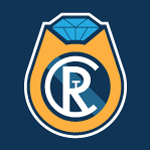 Want your voice heard? Join the The Real Champs team!
Write for us!
Rodrygo in 70 minutes completed just 64 percent of his passes – 14 of 22 – did not attempt a shot, and had just one key pass on a total of 38 touches. The glaring need for a regular right-winger is staring Zidane in the face and he must address it promptly.
Rodrygo has played out of his natural position on the left flank several times already due to Eden Hazard and Vinicius' guaranteed time in the lineup. Quite simply, if Real Madrid doesn't start playing the Brazilian international – who received his first national team call-up this month – the club would be better off loaning him out for a season or two to get first-team minutes (much like Reinier, Brahim Diaz, and Takefusa Kubo are doing right now) in order to develop.
Now to Zinedine Zidane and his substitution policy. Since the restart to play after the pandemic put a hold on everything, Zidane has not taken advantage of the five substitute rule change.
I wrote that no team in European football would benefit more from the five substitute rule change implemented by FIFA more than Los Blancos, however, the manager seemingly refuses to use the talented players on his bench.
Once again in the 0-0 draw with Real Sociedad, Zidane used just three of his five substitutes and elected to bring on two Castilla players – Marvin Park and Sergio Arribas – with the outcome hanging in the balance.
I completely agree with what Raul Varela of Marca said, "The fact that Luka Jovic and Borja Mayoral didn't even warm up raises many questions." In the first match of the season after just one preseason warm-up, players are bound to be rusty and not at peak fitness.
Why not look to bring on Marcelo for a wary Ferland Mendy to spark something? Could Jovic or Mayoral have come on to form a 4-4-2 with Benzema?
Whatever the thinking was from the Madrid boss, he needs to be more adventurous with the ability to bring on five players to change the complexion of a match if needed. Of course, he didn't have his strongest side against Sociedad on Sunday, but he still had quality options he left sitting on the sideline as the 90 minutes concluded in a scoreless draw.
Stay tuned to The Real Champs for more Real Madrid coverage.