Real Madrid: Vinicius Junior, Marco Asensio is the pairing we didn't know we needed
Real Madrid should feel confident in the pairing of Vinicius Junior and Marco Asensio on the wings.
How can Real Madrid get the most out of the attacking players around Karim Benzema? That was the major question coming into the 2020-2021 season for Los Blancos. Last season, the best defense in Europe's top five leagues, a world-class midfield, and Benzema's attacking output lifted Real to their 34th La Liga title.
Along the way, there were players at the wide forward positions who helped. Vinicius Junior was so critical in important games this season, most namely the most recent Clasico and Derbi. And following his return from an ACL tear, Marco Asensio scored three goals in the summer.
That said, winger was still Real's biggest weakness coming into the current season. Eden Hazard wasn't healthy. Even Asensio needed some time to recover from another injury. Rodrygo Goes looked uninspiring on the right side in the season opener at the Anoeta Stadium.
Now after four games, a duo is beginning to play at a level above the rest. For most Madridistas, seeing Vinicius Junior and Marco Asensio emerge as the most effective wide forwards for Real Madrid does not come as much of a surprise.
Vinicius Junior and Marco Asensio changed the game for Real Madrid vs. Real Valladolid as substitutes
Both players were good against Levante, with Vinicius scoring a crucial opener via a curled effort. But no singular moment better encapsulates what they can provide to the team as a starting pairing than the all-important goal against Real Valladolid.
After an hour had passed, Real Madrid were still tied 0-0 against one of the worst-performing sides in La Liga this year in their home opener. They had sacrificed Luka Jovic, who had been playing well, in order to switch to a 4-3-3 and flank Benzema with Asensio and Vinicius.
Good decision. Asensio made a mazy dribble from the right side all the way to the left, trying to pass it into the box for the charging Vinicius. At first, Vini lost possession in the tight space, but, ever the hard worker, the young Brazilian quickly won it back and managed to get the ball past the keeper for a game-winning 65th-minute effort.
Throughout the 33 minutes, Vinicius took charge of the situation as a leader, while Asensio showed that his athleticism still remains by beating defender after defender, completing five dribbles in the eventual victory, per WhoScored.com.
Marco Asensio and Vinicius Junior complement each other well at Real Madrid
Between the two of them, Asensio is the goal-scorer with some creative influence as an attacking midfielder essentially playing as an inverted right winger. Meanwhile, Vinicius is capable of scoring goals, but he's more of a two-way winger whose work rate, skill, and never-say-die attitude make him the engine of the offense. He is their Angel Di Maria, so to speak, while Asensio is a man who now aptly wears the No. 11.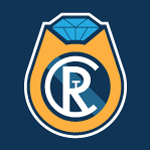 Want your voice heard? Join the The Real Champs team!
Write for us!
Together, they are a young, well-balanced, and hungry pairing of wide forwards who have offered Real Madrid's best attacking down those areas of the pitch in 2020. As Eden Hazard eyes El Clasico as his recovery date, he must also understand that if Vinicius keeps up his form, Real Madrid may have found an ideal solution without him.