Real Madrid: Marco Asensio has become a frustrating case
Real Madrid forward Marco Asensio had a great performance against Celta Vigo, but he still hasn't shown he's the answer.
When Marco Asensio returned from injury for Real Madrid this summer, he made an immediate impact with a goal and an assist off the bench in a win over Valencia. His performances on the right-hand side were crucial to Real winning La Liga, as they may not have secured the title without the additional goal-scoring threat he provided.
This season, Asensio has scored just once in all competitions, and that goal came at the start of the year against Celta Vigo. It took Asensio 20 games to score his first goal of the 2020-2021 season for Real Madrid, and the Andalusian had an assist – he hadn't assisted until Dec. 23 vs. Granada either – to boot.
Against Osasuna on Matchday 18 at El Sadar, Asensio took another step back. He had one bright moment where he came close to scoring after a brilliant first touch, but he was a passenger in that match as well. The common denominator between Asensio's two games with goal contributions this season was this: the left-footer started on the left side.
Asensio, however, is supposed to be a key player for Real Madrid on the right-hand side, since that's a bigger position of need. On the left, Real already have a superstar in Eden Hazard, who is finally healthy again.
They have Vinicius Junior as his backup, and while you could argue Asensio offers a different dimension with his crossing, I'm not sure how you can justify playing him over Vini when looking at the long-term importance of developing the 20-year-old forward.
I was impressed with Asensio on the left side against Granada and Vigo, but I have been more profoundly disappointed with his play on the right.
Real Madrid have a number of young players who can fill that role over the next few years.
Rodrygo Goes is a wild card since he can play on the left or right, but I'm mostly thinking of Martin Odegaard and Takefusa Kubo as left-footed attacking midfielders who can play the "free role" on the right wing.
At 24, Asensio is still a young player, but the players he is competing against are all younger. And in Odegaard's case, his 2019-2020 season with Real Sociedad was literally miles better than anything we have seen from Asensio in his entire career both in terms of quality and consistency.
Asensio can be a good squad player for Real. He has a rocket shot, lovely crossing ability, and serious technical quality. However, he's had just two games in La Liga this season with multiple key passes this season. His goal contributions come and go. And above all else, he is failing to nail down the only starting position fully open to him, which is the right wing job.
There are games in which Asensio looks like a classy player who can start for Real Madrid. The times when he looks like the answer are frustrating, because they lull us into thinking that this is the "Real" Asensio. But then he'll immediately have a game – or a stretch of games – in which he is a mere passenger to the match. Then Real Madrid struggle to score, and we are left with the same talking points about the anemic contributions from the wide forward positions.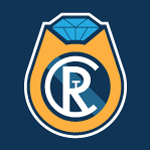 Want your voice heard? Join the The Real Champs team!
Write for us!
If Asensio were always disappointing, our conversation would be simple. We would dismissively wave our hands and say, "Next". But because Asensio can be an asset and has evident quality, we are left debating, struggling to figure out if we should continue to invest our hopes in him, or if we should take what we can get and prepare to move on.