Real Madrid Transfers: The expected overall fee for Erling Haaland
Real Madrid are interested in signing Erling Haaland this summer, as he and Kylian Mbappe are their two top transfer targets. Either forward would be a major upgrade in the goal-scoring department for Los Blancos, who have been relying on Karim Benzema to carry the attack ever since Cristiano Ronaldo joined Juventus without an adequate replacement.
Although Haaland is a striker and Zinedine Zidane would have to use a system that fits both him and Benzema, he would be a game-changer and would indeed be "Galactic".
But as a "Galactic" superstar, Haaland will cost a great deal of money. He may be cheaper than Mbappe, but Haaland will still command a high transfer fee because of all the teams interested in him. Manchester City, Juventus, Manchester United, and Chelsea will be among those hoping to sign the 20-year-old superstar.
According to a report from Tomas Gonzalez-Martin of ABC Deportes, the expected transfer fee for Erling Haaland in the summer 2021 transfer window is a cool 150 million euros. Per the report, 110 million euros would go to Borussia Dortmund, 30 million euros to Haaland's superagent Mino Raiola, and then 10 million would go to others involved in the deal.
Real Madrid need to sign Erling Haaland or Kylian Mbappe this summer
It's not surprising that Haaland's expected price is so high, as it is only 30-50 million euros below Mbappe's likely price.
There are two financial details to consider here. Firstly, Haaland probably wouldn't command as high of a salary as Mbappe, who could get over 30 million euros per year in an offer from PSG. Secondly, Haaland's release clause in 2022 is 100 million euros, so of course Dortmund are going to want significantly more in order to part ways with their biggest star one year before his initially agreed-upon date.
Real Madrid need to sign either Mbappe or Haaland this summer. If they don't, they will put their manager in another horrible situation and will slide further in relevance. Remember, Los Blancos build their reputation on playing great, attacking football and having true superstar players. Currently, they have no box office names after Eden Hazard's star fell due to injury. And they have nobody capable of scoring 30 goals in a season either. Benzema is great, but he's not a 30-goal striker; he's a 20-goal, 10-assist kind of guy.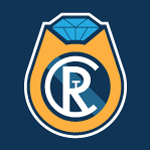 Want your voice heard? Join the The Real Champs team!
Write for us!
So we'll see if Los Blancos can find a way to save up the 150 million euros apparently necessary to at least sign Haaland. Perhaps their relationship with Raiola and Haaland's own potential Madrid wishes help Los Merengues out.