Real Madrid Transfers: Which two clubs does Erling Haaland favor most?
It is only the beginning of April, yet the Erling Haaland rumors are swirling wildly, and, somehow, I see that as yet another sign of the Dortmund man's meteoric rise in world football. And of the handful of teams interested in Haaland, Real Madrid safely appear to be one of the favorites.
However, it's not yet clear if they are THE favorites. On Thursday, Haaland, his father, and his famous agent Mino Raiola met with both Barcelona and Real Madrid. The meetings came not long after it was reported that Haaland wants to move to Real in June, around the same time we learned that his family purchased property in Spain.
And now, Catalunya Radio reports (article in Catalan) that Erling Haaland's agent Mino Raiola told Barcelona's president Joan Laporta and vice president Rafa Yuste something very interesting. He claimed to Barça's leadership that the Norwegian is only thinking about signing with the La Liga powerhouses Barcelona and Real Madrid.
Maybe it was gamesmanship from Raiola, maybe it's another dubious transfer rumor during "silly season", which has evidently begun earlier this year. But maybe it is not far-fetched. Barcelona and Real Madrid are Europe's proudest clubs and led the way for so many years before Cristiano Ronaldo went to Juventus. Even the experienced David Alaba has dreamed of moving from Bayern Munich, Germany's powerhouse, to Spain.
Yet, Sport1 report that Haaland's favored destinations are Real Madrid and Manchester City. Again, conceivable that it would be these two, since City have a great team, lots of money, play in the league with the most attention, and have an acclaimed manager.
But the common denominator here? Los Blancos. Great news for Madridistas.
Real Madrid must be prepared for a battle with Manchester City for Erling Haaland
The rest of the report details how difficult the operation will be for Barcelona, which is unsurprising given their financial difficulties are even more immense than Real's right now. But La Blaugrana have hope, since Haaland does seem to dream of them. They have Lionel Messi in their corner, and they could also benefit if Real end up with Kylian Mbappe and not as much money or space left over for Haaland. That is something to consider.
So right now, there is no clear favorite for Haaland. Even though Barcelona and Real could conceivably be the main two clubs on his mind, I doubt Haaland has yet eliminated anyone in the Premier League, particularly not Manchester City and Pep Guardiola. Like Mbappe, Haaland seems to be the kind of character and player who sees more than just dollar signs, but their economic power will matter a lot, especially to Dortmund, who are playing hardball here.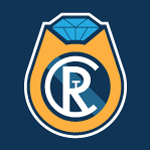 Want your voice heard? Join the The Real Champs team!
Write for us!
Real Madrid have to like their chances at signing Haaland, but in addition to the blue-clad Citizens of Manchester, they must also have to worry about their eternal rivals in Catalunya. This could all be a smokescreen with Raiola helping Laporta drive the price up for Real. But even if Barça are not valid suitors for this reason, they still seem to have a role to play.