Real Madrid Transfers: Sergio Ramos uses social media to wink at PSG
Real Madrid center back Sergio Ramos is running down the weeks on his contract with the club he's become a legend for, and Madridistas are increasingly resigning themselves to the thought that the captain will be playing for another big club in Europe next season.
There is still hope that Ramos can stay in Madrid, and the prevailing belief for months has been that cooler heads will prevail. But with neither side budging and Ramos yet to accept an extension when Luka Modric's was never in doubt, the sound of the clock ticking is only getting louder.
And now, Ramos has used social media to send a message to Real Madrid and PSG fans that a move to Paris, who were the first big club rumored to want the No. 4, is indeed a real possibility.
As Carrusel Deportivo notes, Sergio Ramos recently started following several PSG star players on Instagram in the aftermath of Neymar's contract extension.
Sergio Ramos could receive a significantly higher salary at PSG than what Real Madrid is willing or able to offer
Maybe it's much ado about nothing, but maybe it is Ramos preparing to bid adieu to Los Blancos and start a new chapter in his career as Qatar's latest sportswashing ambassador – I mean, uh, veteran star center back filling Thiago Silva's shoes.
For about a year, most Madridistas have kept a close eye on PSG for an incoming transfer in dream target Kylian Mbappe. And it's a deal that could still happen despite the financial difficulties involved. Losing Ramos' salary could actually help Real invest in the offense, seeing how it is a bigger need than center back in light of Eder Militao's emergence and David Alaba's impending signing (though nobody should see Alaba as a one-for-one Ramos replacement).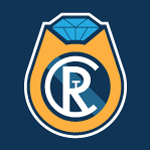 Want your voice heard? Join the The Real Champs team!
Write for us!
We'll have to hear more updates regarding Ramos and PSG, because there is nothing concrete about a few social media follows. But it is curious nonetheless and does qualify as news, if only because Ramos still has not signed a new deal with Real. You'd think that if Casemiro, Modric, and others were willing to take paycuts, Ramos would make a statement as captain. That he hasn't made a statement makes it seem plausible he is chasing one last big payday from PSG.