Real Madrid: Two biggest keys for Eden Hazard at Euro 2020
Real Madrid's marquee signing from the summer of 2019, Eden Hazard has been called up for his nation, Belgium's Euro campaign after missing out on the mid-season International break for the World Cup qualifiers. He was in process of recovery from one of the numerous injuries he picked up during the past season at that time.
Eden Hazard's signing was expected to relieve the club of Cristiano Ronaldo's departure and aid in the goals department. Alas, it wasn't the case with the Belgian. He struggled during his time at the Royal White club and has found the net only four times this past season in a total of 20 appearances that he could manage owing to injuries and match fitness, per WhoScored.
His poor run of form has dropped the expectations that fans earlier had from him. Similar would be the case as the Madridista wears his national kit to compete in the European Championships. Though the expectations are limited that doesn't mean that Hazard wouldn't have our interests. He would indeed be one of the key Real Madrid players to keep an eye on during Euro 2020.
After yet another unsuccessful season in club colors, the Belgian was reported to be up for sale. But, the appointment of the new boss, Carlo Ancelotti changes things. He actually expressed his wishes to work with the forward and try and bring the best out of him. Eden Hazard's countryman and clubmate, Thibaut Courtois's words also do indicate that there is more of Hazard left to be seen. And, that makes his Euro campaign worthwhile from Real Madrid's point of view.
Eden Hazard must stay fit and get minutes
Eden Hazard missed out on wearing the national kit mid-season owing to an injury problem. This summer too, he is coming off a season where he struggled to achieve match fitness and remained limited on game-time. WhoScored mentions the Belgian getting only 808 minutes in 20 appearances and, that is less than nine regular games in one whole season.
First up, that's what needs to change. Hazard didn't feature in either of Belgium's pre-tournament friendlies. That could be due to two reasons. First, his fitness is so fragile to deal with that it was more logical for Roberto Martinez Montoliu, the head coach to preserve him for the main action. Second, Martinez simply had better alternates to play in Hazard's place.
We duly hope that it's the first case and that we will be seeing a lot more of Hazard once the main action at the Euros begins. He would be playing in a familiar environment with his own countrymen unlike Real Madrid, where he, as rumored wasn't happy and favored a move back to Chelsea. But as mentioned already things have changed since Ancelotti's arrival and that brings me to the next point.
Impress the Real Madrid new boss, give him something to work with
Ancelotti has already highlighted Hazard's name in players who he thinks can do well next season under his management. As such, it is only normal to say that the Italian would be closely monitoring Hazard's performances at the Euros.
Bringing Don Carlo back to Madrid was a clear statement by the club that there was a need to rebuild this squad and get the most out of the attacking players that are already present in the squad. It also was a pretext to lowering expectations from the summer's transfer window, where the activity of the club may be limited due to the financial woes. All this only makes it more logical to say that developing Hazard to his best would be Don Carlo's key task in his second spell with the club.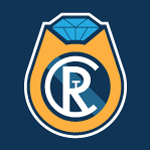 Want your voice heard? Join the The Real Champs team!
Write for us!
The appointment of Antonio Pintus is also a move pointing towards the same direction. The club is treating fitness issues as a priority after a disastrous campaign, injury-wise. It would therefore be a key task for Eden Hazard at the Euros. He must know that several eyes would be locked on him hoping to spot that spark needed for Ancelotti to devise his plans for Hazard as the pre-season knocks on the door.