Real Madrid: Riyad Mahrez is a dream 2023 free transfer worth plotting
Real Madrid fans are preparing for the biggest free transfer in history this summer, as Kylian Mbappe is fully expected to resist ongoing extension attempts from PSG in order to become the next Galactico. Though Nasser Al-Khelaifi and the Qatari ownership continue to leak reports that Mbappe may stay in Paris, the reality is that there is no sensible reason for the No. 7 to suddenly change his mind.
Mbappe would not be the first historically great free-agent signing for Real Madrid, of course. In the summer 2021 window, Real snapped up David Alaba for free, and he has more than replaced Sergio Ramos as the No. 4, providing vitally world-class defending and leadership to the back four.
In 2023, Real Madrid will have the opportunity to make another splash in free agency. We have already seen another Bayern Munich star closely linked to the Merengues in Serge Gnabry, whose contract talks continue to stall despite mutual interest to get something done. Clearly, Gnabry has his eyes on Madrid as an option if Bayern do not pay him what he feels is his worth, as was the case with Alaba in 2021.
But Gnabry is not the only winger to watch. There is an even bigger name at an even more high-profile club (not in historical prestige, but in current performance) that could be available for free in 2023. He has gone under the radar in the rumor mill, but he is someone Madridistas have dreamed of seeing in White for years.
Riyad Mahrez has been a dream signing for many Real Madrid fans
At the end of the 2022-23 season, Manchester City right winger Riyad Mahrez will become a free agent. So far, there is no indication that Mahrez is against staying with City, but there has been no movement as far as an extension goes. It is, therefore, plausible that the 31-year-old could leave Manchester for one final challenge before he is done at the highest level.
Despite his age, Mahrez has taken great care of himself, has not racked up much mileage, does not play every game for City, keeps producing, and has still shown a great deal of agility and explosiveness. Mahrez doesn't seem like the usual forward above the age of 30; he seems like someone who could legitimately play at the highest level for a few more years. As Madridistas have seen with Karim Benzema and Luka Modric, it is entirely possible for athletes to keep on playing at that level under the right conditions.
Real Madrid know they have to be selective in the transfer market. If the forward is not a Galactico, a future Galactico, or a free agent, they are not interested. Mahrez legitimately has Galactic talent and would be free. I don't care how old he is. You have to show interest and have to go for a player like that if you have the chance to get him for free.
Again, it is not 100 percent certain that Mahrez would be available, but he is a possibility. And Real Madrid would be wise to put feelers out, without disrespecting Mahrez, in order to make it clear that they would go after him in 2023 if he is available.
Left-footed wingers who can score are always in demand, and Mahrez is a rare world-class talent at the position who can provide double-digit goals and assists. Better yet, he would not demand starting every game, and, ideally, he would not want to in order to relax and prolong his career. He may be more effective in this role, too.
There would be plenty of reasons for Riyad Mahrez to want a move, too. The opportunity for a new challenge and at Real Madrid no less? Winning the Champions League with Madrid is a sign of "making it". Hell, just playing there is. And playing with Vinicius Jr., Kylian Mbappe, and Karim Benzema? That's the stuff dreams are made of!
Real Madrid would have their own conditions, of course. They would need to sign Mahrez to a year-to-year deal. Hefty wages and bonuses are fine in a one-year setting, but they would not want to risk any more than that. Just in case. Not only is that their policy, but as we saw with a younger signing from the Premier League in Eden Hazard, nothing is guaranteed as far as health goes. Real must remain risk-averse.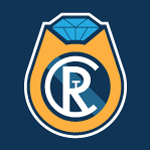 Want your voice heard? Join the The Real Champs team!
Write for us!
But Mahrez for free? That is an opportunity Madrid cannot pass up on. He checks off all the boxes in terms of his talent, consistency, name recognition, fit with the other players, and fit within the scheme. Keep an eye on Mahrez's negotiations with Manchester City, because he could be the ideal veteran free-agent signing in the 2023 summer transfer window.