Real Madrid already realize the player they have to sign after Mbappe transfer collapse
Real Madrid fans all over the world must be fuming right now. I know I am. Kylian Mbappe, not long ago, reportedly called Florentino Perez to tell him that he's not joining Real, after years and years of pursuit. He ended up staying at the club he couldn't wait to leave last season, and it just goes to show that his dreams of joining Real Madrid couldn't jump over the mountain of bills that PSG threw at him.
I don't think Real Madrid would ever go for him again, after the way they were disrespected by the player they had been planning around for years. There's no way now, and Real Madrid will look at alternatives, perhaps someone cheaper.
But, there is one player that they are focusing on already. According to reports from MARCA, they have already realized that they need to go all-in for Aurelien Tchouameni, because he's an absolute necessity.
Real Madrid need Aurelien Tchouameni now more than ever before
People that are going to say, Woah, Hridyam, Tchouameni is not a striker, I know, man, I know. I have a point.
Not prioritising other players when we thought Real Madrid were getting Mbappe was sort of, rational, considering Mbappe was the centrepiece of Real Madrid's plan for the future, and they would've built the team around him in future seasons. But since that is out of the window, Real Madrid need to go all-in for the targets they previously had in mind.
That's because Mbappe is not joining, and other positions need strengthening even more so than before. Real Madrid need to sign talented players in other positions so that they are able to build for the future without having to rely on players that they don't already have.
There are many wingers that the club can go for, certainly not as good as Mbappe but there are many options. But, Tchouameni is one of the best players in his position for his age, and going for him would absolutely sort out the club's midfield for the future.
Real Madrid don't have a reason to save all that money for Mbappe when Mbappe is not even joining, so they might as well spend the money on players they would've been rather OK with missing out on if they were actually getting the Frenchman.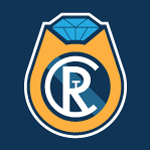 Want your voice heard? Join the The Real Champs team!
Write for us!
I am not saying they shouldn't have gotten Tchouameni if Mbappe had signed for Madrid, but that's probably what they would've done. Change it now. They must go all in for the best defensive midfield prospect in a long, long time. There's absolutely no way around it.