Top Kylian Mbappe transfer alternative might be stalling for Real Madrid
Real Madrid fans will be anxiously waiting for Kylian Mbappe's final transfer decision this weekend, even if many of them will tell you that they are "over" the saga or that they "don't care". The reality is that there are a lot of emotions here, and while Mbappe's arrival is not as important as it was in 2021 before Vinicius Jr. and Rodrygo's breakouts, Madridistas would still loathe seeing him choose PSG and their money.
But if Mbappe is pressured into staying with the Qatari project in Paris, Real Madrid will have to seek alternatives. The best of those alternatives just might be Bayern Munich star Serge Gnabry, who is an accomplished scorer and creator with very underrated ball-progressing traits that have proven vital to Die Roten.
Gnabry is especially logical, because he could be a free agent soon. Like another potential right wing target in Riyad Mahrez, Gnabry's contract will run out at the end of the 2022/23 season.
Serge Gnabry is still rejecting Bayern Munich's contract renewal offers
According to Bild podcast Bayern Insider, via BuLiNews.com's Rune Gjerulff, Serge Gnabry is still stalling on his contract negotiations with Bayern Munich. While Die Roten remain optimistic that they can keep Gnabry, the 26-year-old has rejected their latest contract offer, and it seems like no headway has been made in what has now been months of negotiating.
Gnabry's links to Real Madrid have been quiet, but they have existed ever since we were made aware of the slow nature of the contract negotiations. In addition, Robert Lewandowski is intent on leaving for Barcelona, which will take the best player out of Bavaria. Perhaps that could influence Gnabry's decision, especially if he sees there is no excuse for Bayern not to offer him what he wants financially.
Lewandowski himself dreamed of a Real Madrid transfer and even angled for one recently using the media, but he stood no chance due to Karim Benzema's status as the world's best player right now, as well as the transfer pursuits of Erling Haaland and Kylian Mbappe.
It seems as though Gnabry may be dreaming of a Madrid move as well. The former Werder, Hoffenheim, and Arsenal man made a big step up to Bayern, but perhaps he wants an even bigger step up, making a similar move to David Alaba and Toni Kroos.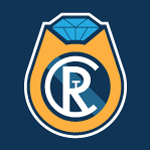 Want your voice heard? Join the The Real Champs team!
Write for us!
If that is the case, with Mbappe's future uncertain, the door is still very much open for Gnabry. That is possible even if Mbappe signs, too, though less likely. So Gnabry is wise to wait, just in case Real Madrid end up needing him.