Real Madrid's biggest regret of the transfer window is clear
Real Madrid thought they had Kylian Mbappe signed and ready to arrive at the Santiago Bernabeu after literally years of carefully planning his transfer. But the best-laid plans are meaningless in the face of a financial offer far beyond what we have seen given to any player in the history of the sport.
Mbappe's departure has led to an outpouring of emotions from Madridistas, but the most important emotion is the one overlooked by the narrative of people outside the fanbase covering the team. And that is the emotion of regret.
What stings Real Madrid fans the most is the sheer number of great players the club did not sign just to save up for Mbappe and make space for his arrival in 2022. There is a long list of such players, but nobody stands out more than another Galactic player who dreamed of Real Madrid, Erling Haaland.
Not only does it sting to lose out on a superstar player who could have scored 40 goals a season for the Merengues, but it is also a shame that so many Madridistas treated Haaland with such disrespect after he chose Manchester City.
Erling Haaland made more direct steps to try and join Real Madrid
Haaland never chose against Real Madrid. He signed his contract with Dortmund with that low release clause in order for Los Blancos to afford him and to be able to compete with clubs like PSG, Manchester City, and Chelsea for his signature; he did not want BVB to just take the highest bid and leave him with no ability to choose his future.
His desire for Madrid is so strong, in fact, that he has even managed to get the all-powerful Cityzens to include a release clause that Real Madrid could be capable of meeting in a few years.
It should not have even come to that. Florentino Perez AND Real Madrid fans (I am 100 percent a part of this, no doubt about it) let their guards down. We truly did. By putting all our eggs in Mbappe's basket, we ignored the bird in the hand in Haaland. He was the sure-fire, bargain signing who wanted to be at Madrid and had an uncomplicated negotiation. Sure, he was costly, but so was Mbappe. And the operation to sign Haaland was only complicated by the fact that Mbappe was supposedly coming. Take Mbappe out of the equation, and Haaland's transfer would have been a slam dunk for Madrid.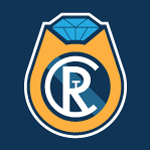 Want your voice heard? Join the The Real Champs team!
Write for us!
Haaland and Karim Benzema co-existing? Not an issue if you don't also have Mbappe to think about. The "What if?" game is a dangerous one, but I think it is safe to say that many Madridistas regret the way they accused Haaland of greed or misrepresented the young striker. He is definitely a player who got away from Real Madrid, and if Real were more skeptical of Mbappe and PSG's financial pull, they could have easily landed their Galactico in 2022.