The ideal defensive lineup for Real Madrid in 2022/23 after Antonio Rudiger signing
Real Madrid have made it official. As expected, they have announced the signing of Antonio Rudiger from Chelsea as a free agent. The German international will join Madrid after a second consecutive season of elite center back play under Thomas Tuchel in London, having convinced Carlo Ancelotti and the Merengues of his quality during the Champions League quarterfinals.
Now that Rudiger is in Madrid, let's take a look at what the ideal back four would look like for Los Blancos in the 2022/23 season.
LB David Alaba
After he was so decisive defensively, it feels wrong to leave out Ferland Mendy, but he is the most limited of the candidates to start. That said, he will still get plenty of minutes, as these defenders will all rotate.
David Alaba's versatility is a major asset. While he was more important to the team at center back and should play there more often, Alaba is the best left back on the team. And him moving to left back is the only way to get two top center backs, Eder Militao and Antonio Rudiger, in the XI.
CB Antonio Rudiger
The world-class center back signing can do so much more offensively than he is given credit for. Rudiger is a great passer of the ball, and so Real should be even more dangerous with the ball when you consider Alaba's attacking influence on the left, in addition to Militao's ability to hit long balls over the top.
Rudiger and Militao could be too aggressive as a duo, but maybe that's a good thing. There are positives to having an aggressive duo, as Real Madrid fans saw with Pepe and Sergio Ramos in past years. Physicality and desire have always been important in the Real Madrid defense, and Rudiger is not short on either. He is a very passionate and misunderstood player. Read this piece from him to understand where that passion comes from.
CB Eder Militao
Eder Militao rose to the occasion in the Champions League Final despite criticisms coming into the game after a few mistakes. The Brazilian central defender is becoming a big-game player, even though he is only 24 years old.
There is no doubt in my mind that Militao needs to start next season. At his best, he is one of the most dominant defenders in world football. Militao has mistakes in him, but 90 percent of the time, he reads things perfectly. His upside is jaw-dropping, and he has games where he is literally the best player on the pitch, even on Real Madrid.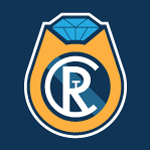 Want your voice heard? Join the The Real Champs team!
Write for us!
RB Dani Carvajal
As we saw in the Champions League Final, Dani Carvajal still has a lot left in him; he is far from finished.
The world-class Spaniard is the clear starter at right back. Whereas there can be some dispute about the other positions, there is no better option than Carvajal. Ideally, Real would go after a young backup like Pedro Porro, and it was surprising to see how little they pursued Noussair Mazraoui. Lucas Vazquez is not bad, but another right back option would be nice.
Even so, Carvajal must be praised. At his best, he is still the king of the right back position.