Real Madrid: Luka Jovic to Fiorentina can be the move that revives his career
Real Madrid have made two great signings, and according to Florentino Perez, they'll now focus on departures. One key name that is always brought around is Luka Jovic, who rightfully wants to leave to get his career moving.
The man hasn't had the consistency that a youngster needs and even though he certainly has the talent to challenge for minutes, he just doesn't fit the team's playing style.
But, according to multiple reports, including one from Fabrizio Romano, Real Madrid and Fiorentina are in direct talks to find an agreement for a loan move for the Serbian forward. The player is open to it, but Fiorentina want Madrid to pay part of his salary, which makes sense, because Jovic does earn a lot of money.
But, this is a move that, in my opinion, would be perfect for every single party involved. But for Jovic, it might just be the best thing to happen with his career right now.
Let's look at everything one by one: It'll obviously give Jovic a lot of playing time. It'll get some of Jovic's wages off Real Madrid's books, and it would also get Fiorentina a striker for a season, and if things go well, then maybe even beyond that for a reasonable price.
Of course, that's a pretty big if, but I think Fiorentina is a good fit for Jovic. His aerial ability would be utilised, and he's not the kind of striker that would help a lot in the midfield like Benzema. He can, but I don't think that's where his best role lies.
He can, however, feed off his fellow attacking teammates and score plenty of goals, as he did at Frankfurt during his first spell. So, a role along those lines would help Fiorentina find a proper replacement for Vlahovic's goals through Luka Jovic.
Vlahovic left Fiorentina after the 22nd matchday of Serie A, and even though he left so early, at the end of the season, he was by far the top scorer for the club with 17 league goals to his name. The second highest goal-getter for the entire squad was Nico Gonzalez with seven goals.
The club scored just 19 goals in the 16 games after Vlahovic's departure, so it is more than clear that Luka Jovic has a big chance of becoming that guy for them, and it's also clear that Fiorentina need him just as much as he needs them. They need attacking reinforcements, and it would be great for the player to move now, so that he's able to revive his career.
There are reports from Gianluca DiMarzio that there may not be a buy option in the contract. What I think is, it could be a success even without it. If Jovic is able to succeed at Fiorentina and solve their goalscoring problems this season, then they'd have no issues with spending some money next season to bring him on permanently. And if they decide not to or aren't able to, well, there are certainly going to be other clubs that are interested in him after a good season at a good team that is fighting for European spots.
Fiorentina finished 7th in the league, and will have a chance to play the Conference League next season, so it could prove to be massive for Jovic, and I really hope he's able to succeed there. The man deserves it.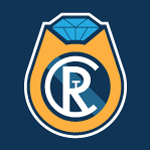 Want your voice heard? Join the The Real Champs team!
Write for us!
The Serbian certainly has the talent, there's no denying it. All he needs is a team that is able to incorporate his talent in the best possible way, and is able to give him consistent minutes, which is why I think Fiorentina are the perfect option here.