Real Madrid must listen to Kosovare Asllani and treat women's team with respect
Every summer since Real Madrid decided to absorb CD Tacon and finally create a women's team, Madridistas have been treated to a variety of exciting new transfers. It has been wonderful to welcome established stars, underrated gems, and future legends into the "Madrid Family", and it has been even more special to watch these players achieve great things together and set the foundation for Real Madrid Femenino.
Except there is a problem. The idea of Madrid being a "family" does not exist for the women's team, and in the 2022 summer transfer window, Madridistas are not seeing the same ambitious activity. Instead, they are watching beloved players leave the club, while elite players who seemed to dream of Madrid, such as Lucy Bronze, are heading elsewhere.
In an interview with Expressen, one of the original Galacticas and literally the greatest player to ever suit up for Real Madrid Femenino, Kosovare Asllani, explained the situation. She told the honest truth about the dysfunction in the organization that is holding back the women's team and even creating dangerous working conditions for the players.
Asllani discussed how she would be forced to play through injuries or illness. Her comments are a damning indictment of a toxic culture of management that dismisses the medical staff, pushing players to risk their health further. Asllani pointed to her own injuries and how she suffered a setback because she was told to keep playing. And she compared her experiences with the Swedish national team, which has won an incredible amount of silverware and is an elite organization, stating that the environment there is considerably more professional.
Real Madrid have lost all three of their Galacticas
There is something you need to know about Asllani. She is a Madridista. The definition of a Madridista. Real Madrid was her childhood club, and she signed wanting nothing more than to be the star of the team and to take the club she loves to great heights. Though she decided to leave this year, she was contemplating a transfer last summer but decided to stick through it, in the hopes that the club she loves would improve.
Real Madrid did not. If anything, things may be getting worse. Because Asllani isn't the only high-profile departure. Marta Cardona, a current and future superstar who has been making her name in Madrid as "The Flash", is leaving the organization under a similar set of circumstances.
Amidst this, we cannot forget Sofia Jakobsson, who parted ways with the club in 2021. Nor Chioma Ubogagu, the third of the original Galacticas who also left.
Florentino Perez and Jose Angel Sanchez run Real Madrid, but they have little say with regards to the women's team. The day-to-day operations are run by the same people who ran Tacon, prominently Ana Rosell, who has drawn the ire of Madridistas. Former Tacon players stated that Rosell and others running the club behaved unethically, including telling a player to lie that they were injured at school to a hospital instead of being treated by the club's medical staff, because the club did not want to pay for her treatment.
That's just one example, and it is more than plausible that the way Tacon treated young up-and-coming players has crossed over into treating professionals. But whereas it is easy to silence young players who are not known and cannot give these kinds of high-profile interviews, treating players like Asllani this way is going to get out in the open.
Elite players won't want to play for Real Madrid Femenino if this continues
It had better lead to accountability. I mentioned Perez and JAS, because while they do not run the day-to-day operations of Real Madrid Femenino, the buck stops with them. They are the leaders of this club, specifically president Perez, and they set the standard. They need to step in and make it clear that this is not OK.
I understand playing for Real Madrid is demanding, but the men's players do not deal with this. The medical staff is not ignored. The players are not put at risk, not even in the most important of games. For example, Real Madrid's best center back, David Alaba, was literally subbed off in a vital Champions League fixture at half-time against Manchester City because he was injured. The Madrid coaching staff understood that risking Alaba's health could lead to a worse injury and would lead to him not being at his best.
That Real Madrid Femenino's club leadership is pushing players past their limit and into the danger zone shows a lack of humanity and total incompetence. These are people who cannot be associated with Real Madrid, because not only do they go against club values, but the are also holding back the club.
Marta Cardona and Kosovare Asllani are leaving. Which star player would want to play for a club that treats players like this? The men's team at Real Madrid is known for being top-class, which is why players like Antonio Rudiger and Aurelien Tchouameni will join over other offers. Which superstar in women's football will join Madrid if they treat their players like this? They can go play at another top club – a club with more success in the women's game, might I add – and not have to deal with this BS.
If Real Madrid don't improve, they will be betraying their 'DNA'
Real Madrid need to be as ambitious with Las Blancas as they are with Los Blancos. Losing their biggest Galactica, a player who still loves Real Madrid and did EVERYTHING she could to make things work despite the circumstances, is a huge warning sign. It is a warning sign that if this sporting project is to succeed – and any professional football team associated with Real Madrid MUST succeed – then this cannot continue.
Madridistas have great pride for their club and for their players. What we are seeing before us goes against the very fabric of the club, the DNA we so loved to discuss during the men's Champions League run. And looking at how Real Madrid Femenino beat Manchester City this year to qualify for the 2021/22 Champions League group stages, that DNA is very much within the players on Las Blancas.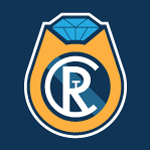 Want your voice heard? Join the The Real Champs team!
Write for us!
It just doesn't seem to be in the DNA of the people running the team. And that needs to change, quickly, before Real lose more great players and stagnate after showing remarkable growth due to the talents of those very players in the 2020/21 and 2021/22 seasons. These player are accomplished and can achieve elite things. The people running that side? They have accomplished nothing and know nothing. The players deserve better than to be run in the ground by this sort of selfish incompetence.