Real Madrid stars among the infuriating snubs in Spain's Euro 2022 squad
Real Madrid Femenino will have several stars ready to seize their opportunity and lead their team to victory at Euro 2022, which begins on July 6. These players also have a chance to capture more spotlight, as not enough eyes are on Primera Iberdrola. The likes of Esther Gonzalez and Athenea del Castillo could become household names with big tournaments.
One player who frustratingly will not get that opportunity, though, is midfielder Claudia Zornoza. Despite being named Real's official player of the season, the new signing with the magical left foot did not even make the Spanish national team squad for Euro 2022.
Madridistas are infuriated and puzzled to see that Zornoza was dropped. She is one of the best midfielders on the national team. Not only that, but her talented teammate Teresa Abelleira, who brings so many unique qualities and a high footballing IQ, was also not selected.
Real Madrid will have five representatives in the Spanish national team in goalkeeper Misa, wide player Olga Carmona, elite center back Ivana Andres, and forwards Esther and Athenea. But they will not have a single midfielder.
Real Madrid stars aren't the only ones who may feel slighted
So chalk this up as the latest snubs for Real Madrid by the Spanish national team. Spain has a chance to go far in this tournament, but they have hurt their chances through these snubs.
Fans are also not impressed with other selections, such as manager Jorge Vilda's decision to omit Real Sociedad – one of Claudia Zornoza's former clubs, by the way – star duo Nerea Eizagirre and Amaiur Sarriegi. The two attackers combined for a jaw-dropping 33 goals and 16 assists in Primera Iberdrola last season, leading the way for La Real.
That Zornoza, Teresa, Amaiur, and Nerea were all snubbed is shocking. Now, with Spain having so much talent, some great players are going to have to be left out. But you cannot look at the squad and tell me that Zornoza and Amaiur did not have a place. These were two of the very best players of the 2021/22 season in Primera Iberdrola, which calls into question how much Vilda is paying attention. Worse yet, Amaiur scored 11 goals in 5 qualifying matches, so her form for the national team was also incredible!
Another La Real player (now on Barcelona) who could have made it? Fullback Nuria Rabano.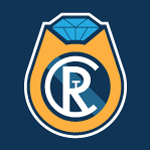 Want your voice heard? Join the The Real Champs team!
Write for us!
Let's see if the manager is vindicated or if he comes to regret these decisions. Set pieces and longshots can make all the difference, and missing out on a player with Zornoza's technical quality and pinpoint deliveries could come back to haunt Spain's coach. After all, she was Las Blancas' player of the season for a reason.