Fede Valverde's next goal at Real Madrid is fully achievable
Real Madrid have a gem of a player in Fede Valverde. The man was Real Madrid's captain for a very brief period of time during the club's friendly vs Club America, and he took to social media to talk about how it was a dream come true for him. 
To be honest, when I look at options for captains from the next generation, the first player that comes to mind is Fede Valverde. The man screams of passion, love and admiration for the club, and has this leadership mentality that players like Marcelo and Ramos started showing very early on in their Real careers.
Valverde's love for the badge takes him to another level, and he helps his teammates in reaching that level as well, which is just fantastic to see.
Now, he's set his eyes on his next goal at the club.
According to MARCA, Valverde wants to take a leap, and become a permanent starter at Real Madrid.
Fede Valverde can become a full-fledged starter at RW for Real Madrid next season
Last season, Valverde wasn't playing a whole lot at the start, but slowly forced his way into the lineup, especially after the second leg against PSG. After that, it was impossible to keep him out of the starting XI in big games, as he started both legs vs Chelsea and Manchester City, as well as the final vs Liverpool.
Now, that option still exists. Real Madrid could still see Fede as an option for right-wing, and if Rodrygo is not able to take a leap, and the club doesn't sign a right-winger, which I am sure they won't, then Valverde becomes a nailed-down starter at the right-wing spot.
But, of course, that's not his preferred position. I guess that'll do for now, though. And even if that is not enough, this might be the year we might see Kroos slowing down a little bit more, and Valverde might be able to force his way in and take Kroos' spot as well.
It depends on the kind of leap that the player takes and the kind of decline Kroos has, but I think it's a little tougher for Valverde to get a starting midfield spot.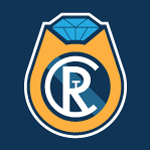 Want your voice heard? Join the The Real Champs team!
Write for us!
The right-wing, though, that's much more doable. It depends on two young players who continue to push each other, and I cannot wait for the season to start and see more of these players in competitive games.