Real Madrid: Ancelotti gives star starter his full confidence
Real Madrid's coach Carlo Ancelotti has a lot of options next season. The defense is looking great, there are so many possibilities there. The midfield is so good, with so many endless combinations that are worth trying, and even though the attack is the same as it was last season, I guess that is something that actually can change in time.
Real Madrid might not sign a forward this transfer window, they might. You can never tell with this club anymore. But their midfield is what intrigues me far more.
I've already mentioned by love for the prospect of seeing Aurelien Tchouameni, Toni Kroos and Luka Modric play together. But, that would mean that Casemiro gets dropped, at least for those games. It may take a while before we see that happen conssitently, and according to Ancelotti, we might not see that happen this season.
According to a report from AS, Real Madrid consider Aurelien Tchouameni for the future, but for now, they have full confidence in Casemiro playing as the starting holding midfielder, which was the outcome of the conversation Ancelotti and the Brazilian had not too long ago.
Now, I am not saying that it is a bad idea to start Casemiro, but I think in some games, against high pressing teams, it would be a good idea to bench Casemiro.
Think about it, though, obviously Real Madrid paid that much money for Tchouameni because he is going to be the world's best defensive midfielder for years to come, but even now, his technical ability on the ball is much better than Casemiro's, which makes him a great option to start against teams who use Casemiro as a pressing trigger.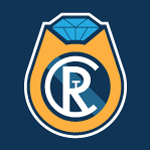 Want your voice heard? Join the The Real Champs team!
Write for us!
Casemiro would still play most games this season, by my estimate, but it still shouldn't stop Real from playing Tchouameni when it is clearly the right decision. It's something for the club to think about, and I hope they make the right decision when the time comes.