Real Madrid: Zinedine Zidane says his team "achieve things by believing and fighting"
Real Madrid manager Zinedine Zidane has led Real Madrid to a modern era record third straight Champions League Final after Tuesday's 4-3 aggregate win over Bayern Munich. Here is what the French boss said following the second-leg.
All quotes come via the Real Madrid official website.
Opening Statement
"It was a crazy game, but at the same time very entertaining for football fans. We must also congratulate the opponent because they made it a great game. We started badly by conceding early, but the second half was better, pressing high up."

"We're happy as it's not normal to play in a Champions League final three years in a row, but now that we're there, we have to try to win it. We're going to give everything. We're going to fight hard and defend our title. It's very nice to play in the Champions League final three years in a row."
How does it feel to qualify for a third straight final?
"I feel great because qualifying for the final in this way is very nice. This is why we like football. We believe in our work and that we can defend the title in Kiev. What the players do is incredible and I would like to thank all the Real Madrid supporters because they have been unbelievable."
On the team suffering through two legs
"Suffering is part of football and more so at this level in the Champions League. It makes it feel even better to make it to the final, although it's tough on the heart. You can't get to the Champions League final without suffering. It's to be expected in a Champions League semi-final."
"That's what's great about this club. It's a long history and now we are adding to it. Real Madrid never give up and we believe in what we're doing. That belief and fight are what allow us to keep achieving great things."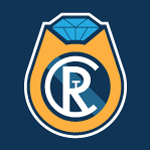 Want your voice heard? Join the The Real Champs team!
Write for us!
Praise for Karim Benzema
"I'm thrilled for him. He really wanted to score, he's bagged a brace and given us the chance to qualify. He never shies away from hard work. He never gives up and his teammates and the fans have shown their affection for him tonight, we're very happy."
"He's shown once again in a Champions League semi-final, just as he did last year, that he never gives in. I defend him like I defend all of my players. It's the players who give us this pleasure and they're the ones who have given it their all out on the pitch."
Nothing but good things to say about Keylor Navas
"We're very happy with him. Great keepers show up for the big games. In the second half he was absolutely fantastic for us with some huge saves and he was commanding in cutting out lots of their crosses. He's given us everything he's got and he's Real Madrid's number one."
Comments on Lucas Vazquez at right-back
"He played at right-back and Luka was there to help him out in dealing with Alaba and Ribéry. We struggled a bit, particularly in the first half, because we sat too deep, but we played higher up and pressed better in the second half."
Thoughts on Mateo Kovacic's performance
"He was the one I chose for today's game. We know he gives us something different, breaking through lines with the ball. Sometimes one guy players, others someone else gets a go. The important thing is that we're in the final."
My thoughts
While many fans may be disappointed with the result in the second-leg, the fact that this team was able to get dominated over the course of two legs and still advance is an incredible feat.
People have grown so accustomed to Real Madrid winning easily over every team in Europe, when they don't perform well in a match, the masses freak out and start to worry. I was really impressed with Zidane's ability to suffer through these two legs and will his team to the Final nonetheless.
I said it in my article yesterday that Karim Benzema was incredible in his 71 minutes of work. While he has had one of the worst season's of his long career at Real Madrid, scoring a brace in the Champions League semifinal will make all the haters forget about his problems.
He and Keylor Navas both showed up big when the team needed them most. Navas made eight saves and had several big-time clearances over the course of the match. It Benz and Keylor weren't on the pitch, the outcome likely would have been completely different.
While many fans may criticize Zidane at times, he has proven he is a good manager and can handle the crunch moments.