Real Madrid will sign their first contract renewal in a 'matter of days'
Real Madrid fans are confident that the club will renew or extend their most important players this summer, just as they were proactive last summer in securing longer deals for Thibaut Courtois and other players important to the future.
Vinicius Jr., Eder Militao, and Luka Modric are three of the key players awaiting renewals. None of those deals are in any doubt, with Modric's seen as the easiest to secure, given how long he has spent at the club and how many reports there have been about a renewal coming.
Top insider Fabrizio Romano provides the latest update regarding the future of the Croatian magician's contract renewal with Real Madrid.
Luka Modric's Real Madrid future has never been in doubt
Fab says it will be a mere "matter of days" before Los Blancos and Lukita close the contract. The new deal would be, as expected, a year-to-year deal for the world-class 36-year-old that would take him through the 2022/23 season. There is no word on the financial details, which are largely unimportant, though we have seen rumors about Modric maybe even taking less money.
Modric has been one of the top 10 players in the world this season, and the former Ballon d'Or winner is indeed a candidate for the honor in 2021/22. He won't win it, as the award is clearly Karim Benzema's to win. However, Modric has been vital, as we saw in all three Champions League knockout round victories on the road to the upcoming final in Paris against Liverpool.
This season, "LM10" has recorded a whopping two goals and eight assists in LaLiga with an additional four assists in the Champions League. His all-around play has been a sight to behold, as he continues to leave it all on the pitch offensively and defensively.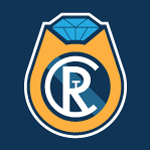 Want your voice heard? Join the The Real Champs team!
Write for us!
Modric's contract renewal will be roundly celebrated by Real Madrid fans, regardless of if it is obvious or not. And after his deal is complete, Madrid can turn to extending the forward profiting in front of him, fellow 2021/22 Ballon d'Or candidate Vinicius Jr.