Real Madrid interested in signing a midfielder in 2023
Real Madrid are not really making any moves in the transfer market, are they? Things have been stagnant. After signing a midfielder in Aurelien Tchouameni and a defender in Antonio Rudiger, Real have basically closed their chequebook, and now await sales that may or may not happen.
Now, according to Fabrizio Romano, Real Madrid actually are interested in a midfielder, but only in 2023.
The Italian journalist said that Real Madrid – particularly Carlo Ancelotti – are interested in signing Fabian Ruiz as a free agent in 2023. Carlo Ancelotti loves the player and would love to have him on the team, if, of course, contract talks with Napoli don't work out the way the Italian club wants them to.
Ancelotti clearly appreciates the player as he's the one that signed him for Napoli.
Fabian Ruiz would be a great bench option for Real Madrid, but that's really it
I think Fabian is a very good player. He's been at Napoli for a few years now and he's always been decent for the club, but I just don't see him as a world-class player or even a world-class talent that Real Madrid just need to have.
For the next generation of midfielders, Real Madrid already have Aurelien Tchouameni. They already have Eduardo Camavinga – who looks to be working hard to have a great sophomore season – and there is also Fede Valverde, who wants a starting spot this season. It's tough competition, and Fabian Ruiz would have to show his best football ever, and that too, consistently, for Real to consider playing him more frequently.
If he is fine with being a role player that comes off the bench, and starts a bunch of other games, then I don't really see a problem with it. But, the thing is, I don't see him wanting a bench role, either. It depends on how much he values his game time. If it's a lot more than his respect for Ancelotti and his affection for the badge, then I don't think Fabian would want to join.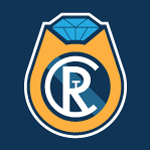 Want your voice heard? Join the The Real Champs team!
Write for us!
Ancelotti is one smooth talker, so I don't really think that personal terms would be problematic. And, Fabian Ruiz would be 27 next year. If he somehow takes a huge leap and becomes this undroppable midfielder, then Real Madrid might give him a bigger role. But, if that doesn't happen, I think Fabian would have to settle for the bench.