Real Madrid: Toni Kroos just had a fantastic pre-season
Toni Kroos has been a subject of conversation lately. He's definitely been good, but there is optimism from some Real Madrid fans about Eduardo Camavinga or Fede Valverde taking Kroos' spot in the starting line-up.
They might be right, but they might be wrong.
Kroos is one of the best midfielders of all time, and I think everyone has to understand that when he's well-rested, there aren't a lot of players that can bench him.
Kroos had two months off after dropping a masterclass performance in the Champions League final. After that, in the three pre-season friendlies he has played in, Kroos has been great, particularly the one against Juventus.
Now, Real Madrid's best performance of the pre-season coincided with the German's best performance of the pre-season. Coincidence? I think not.
Kroos led the team in touches, he led the team in passes attempted and completed, and he also led the team in tackles won, even though Tchouameni and Casemiro played significant minutes as well. Now, for a 32-year-old, supposedly "washed" Toni Kroos, that ain't too bad.
Of course, it's just pre-season, so there's not a lot you should read into, but, Kroos takes his work seriously, and if he starts performing like this consistently, there is no way Camavinga is making it into the line-up. Well, he might, still, but it would require incredible performances from the Frenchman, as well as a decline in the German's form.
The best case scenario would be to give Kroos as much rest as possible so that he is fully at his best when the big games start happening. That would mean a lot of minutes for both Camavinga and Kroos, and that's always a good thing.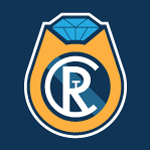 Want your voice heard? Join the The Real Champs team!
Write for us!
But, to everyone that was expecting Camavinga to take his place (I should reiterate, he still might, Camavinga is just too good), hold your horses for a second. After all, the player that he is up against is Toni Kroos.